It seems like the birthdays just keep coming around here. We celebrated our good friend Mary's birthday today with lasagna, some sort of amazing coffee ice cream dessert, and a fire in the fireplace at her parents' lakehouse. Call me crazy, but I think a cold rainy day makes for a perfect birthday. This paper hat is pretty festive, too: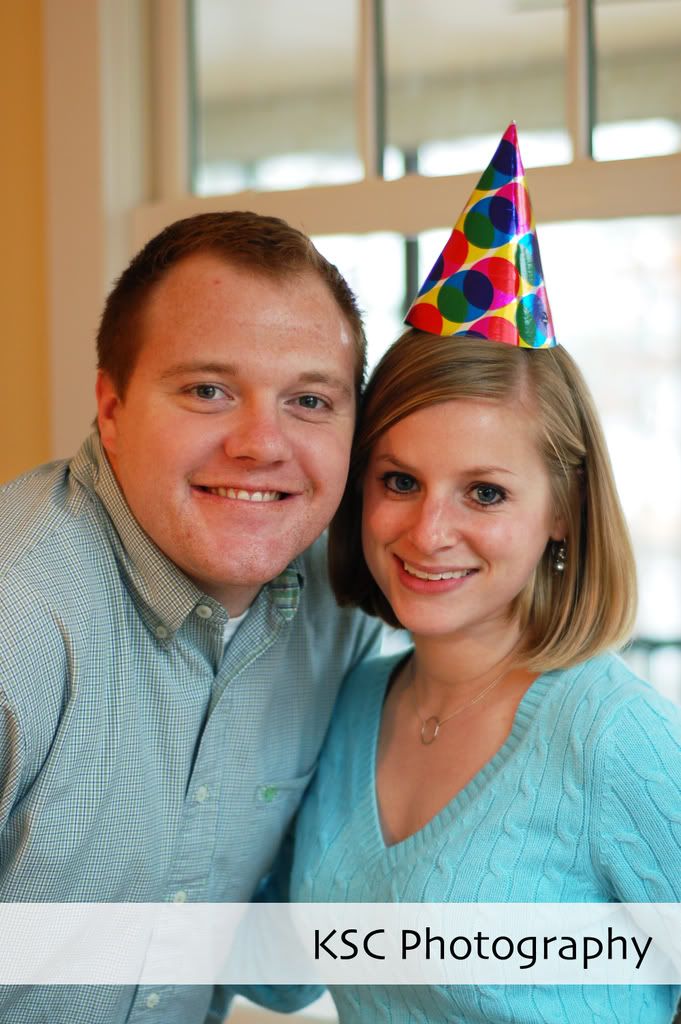 Happy birthday Mary!!
In other news, despite the temperatures in the 30's today, the dog's seasonal clock has told him that it is time to start shedding for spring. (I would consider his fur loss more of a molting, but whatever.) For the next few weeks, clumps of fur will roll through our house like tumbleweed, even if we vacuum daily. Incidentally, Riley does not realize that the tufts of brown fluff I discovered on the couch when we got home this afternoon are a DEAD GIVEAWAY that he has been sneaking on the furniture again. Jerk.