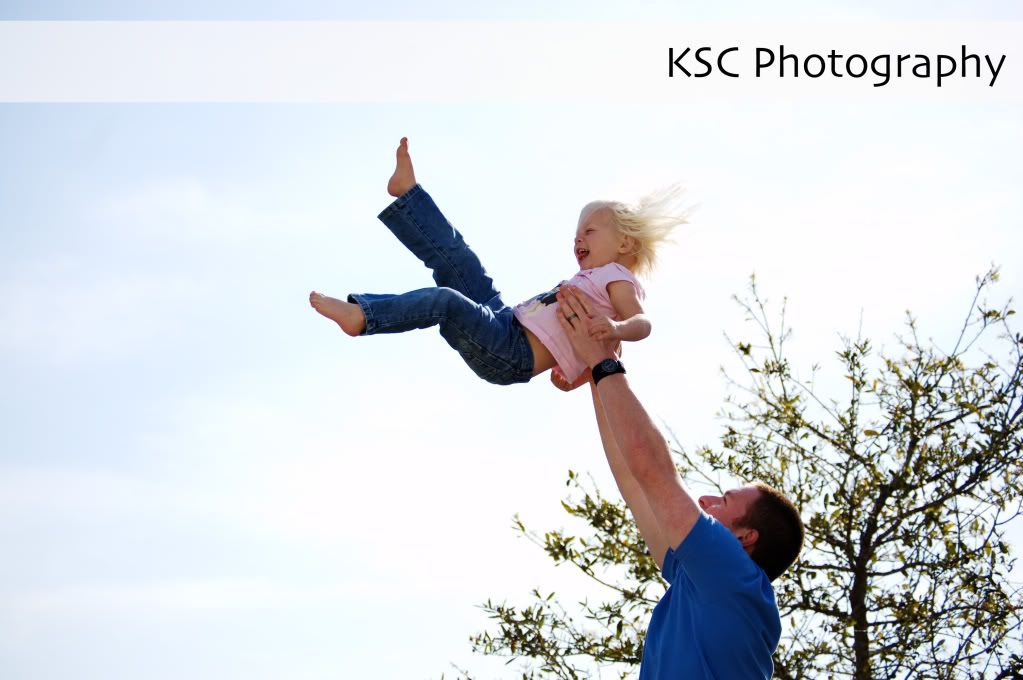 Pure joy. You can see it written all over her face. 
And really, when you think about it, can you imagine a better life? Waking up to chocolate chip pancakes, spending the morning bouncing on the "jumper" in the sunshine, napping after lunch, and then spending the afternoon snuggling your new baby brother and dancing to
High School Musical 2
with your sister.
Dylan and I spent Saturday in Bluffton visiting our friends Doug and Neely and their girls and newborn son. Dylan spent a good part of the day tossing the girls in the air (see above), while I snapped pictures of everyone like it was going out of style.
And while I was really there to document the newest member of the family, I kept finding myself totally caught up in the joy of a three-year-old big sister. It was really refreshing and fun to laugh so much. And I was constantly reminded of why I love doing this so much. Besides the fact that I have this awesome opportunity to capture memories for a family, it is just so much FUN.
We came home that night exhausted but really happy and ready to take on the week. (And I dare say the parents of three are even more exhausted, but also even happier.) I'll post pictures of their precious baby boy soon!