I know that two kids under two years old must be handful, but I bet it is fun, too! Jesse and Charlie were so good for their photo session and really, you can't ask for much cuter than these boys.
Here is three-month-old Charlie blowing bubbles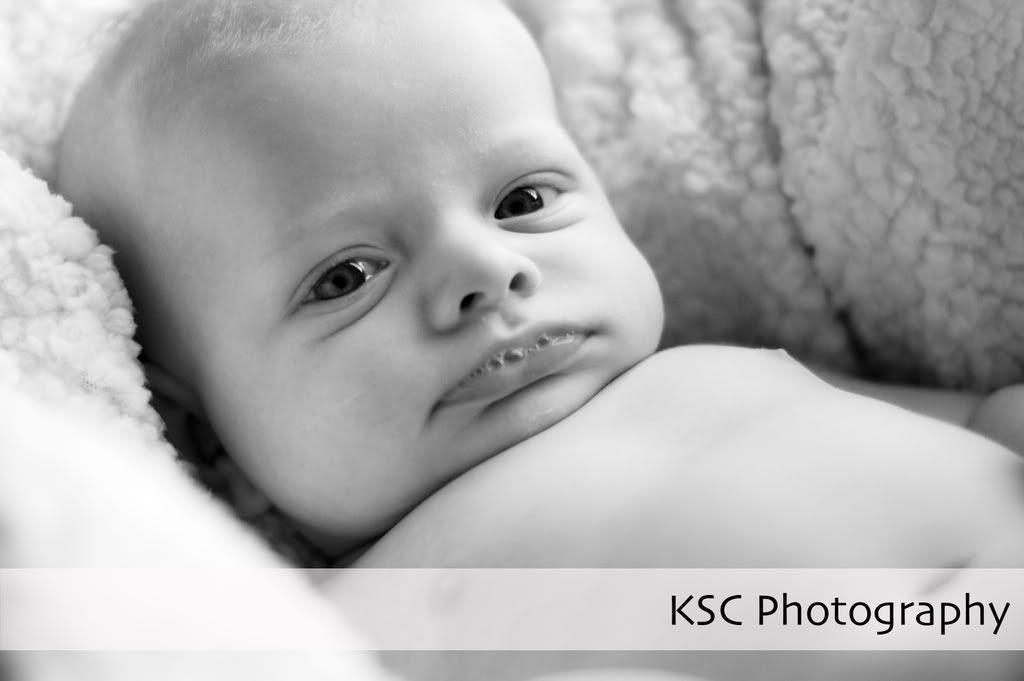 Love the baby toes
and the baby booty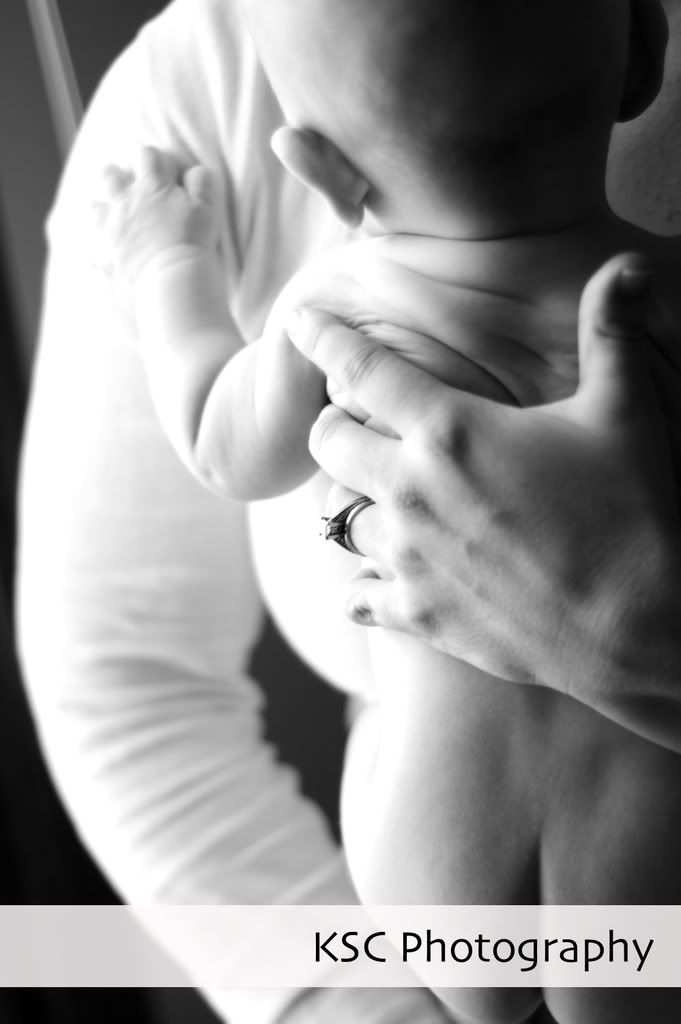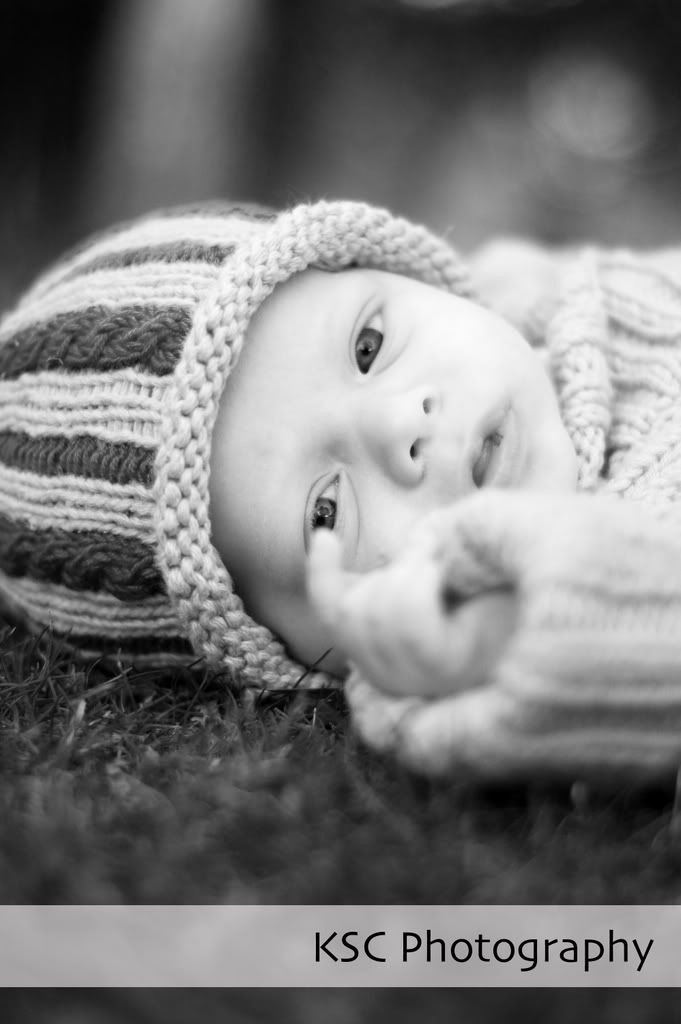 And here is big brother Jesse!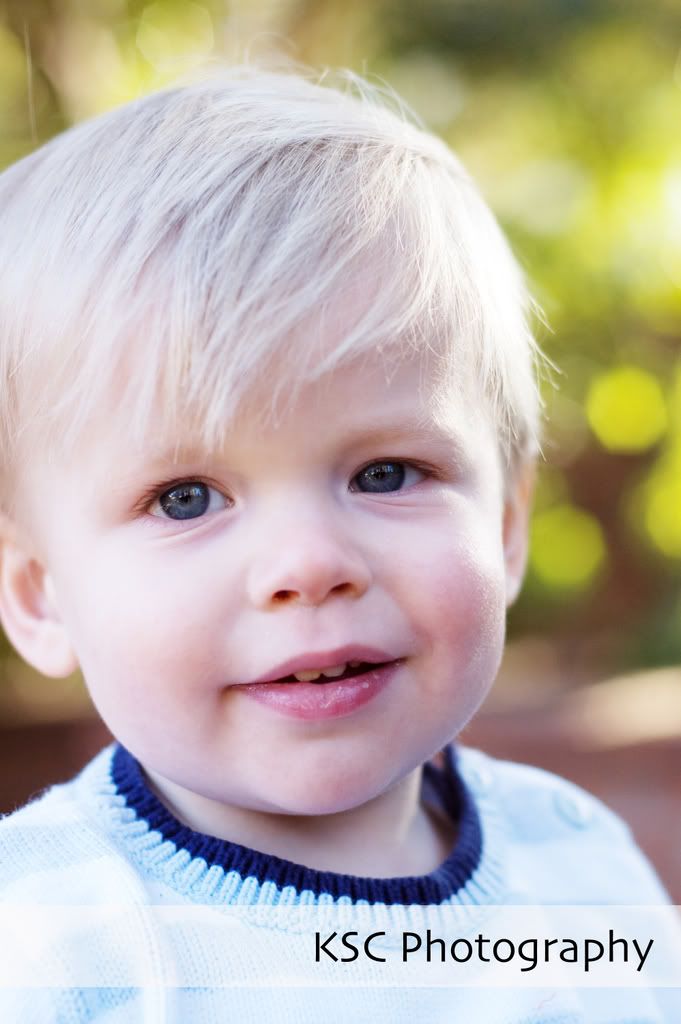 Something about this image being out of focus just makes it perfect to me.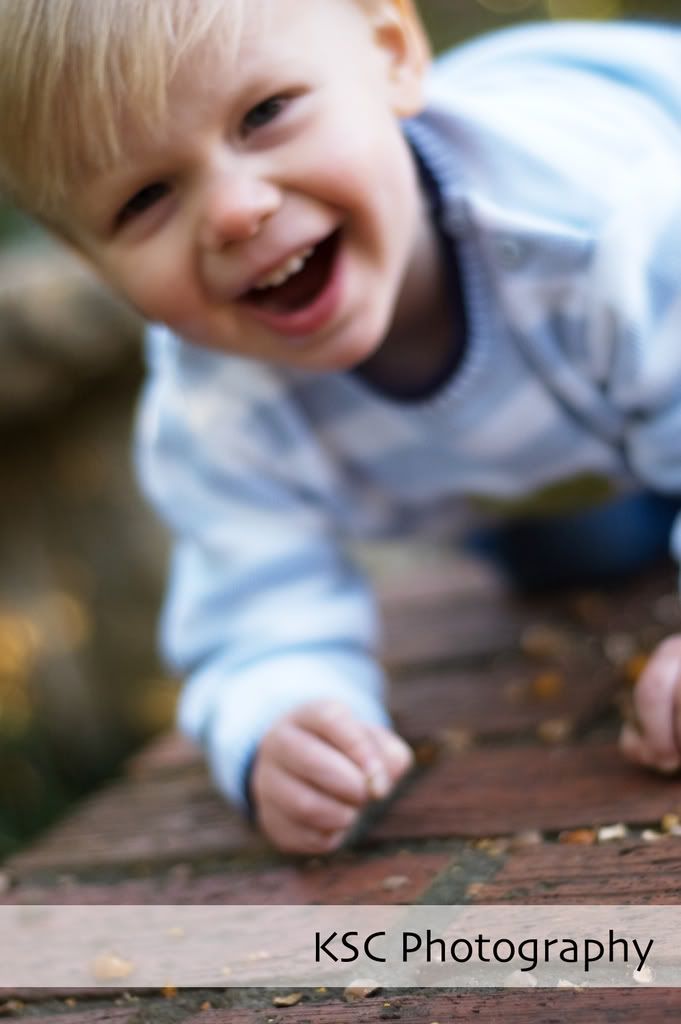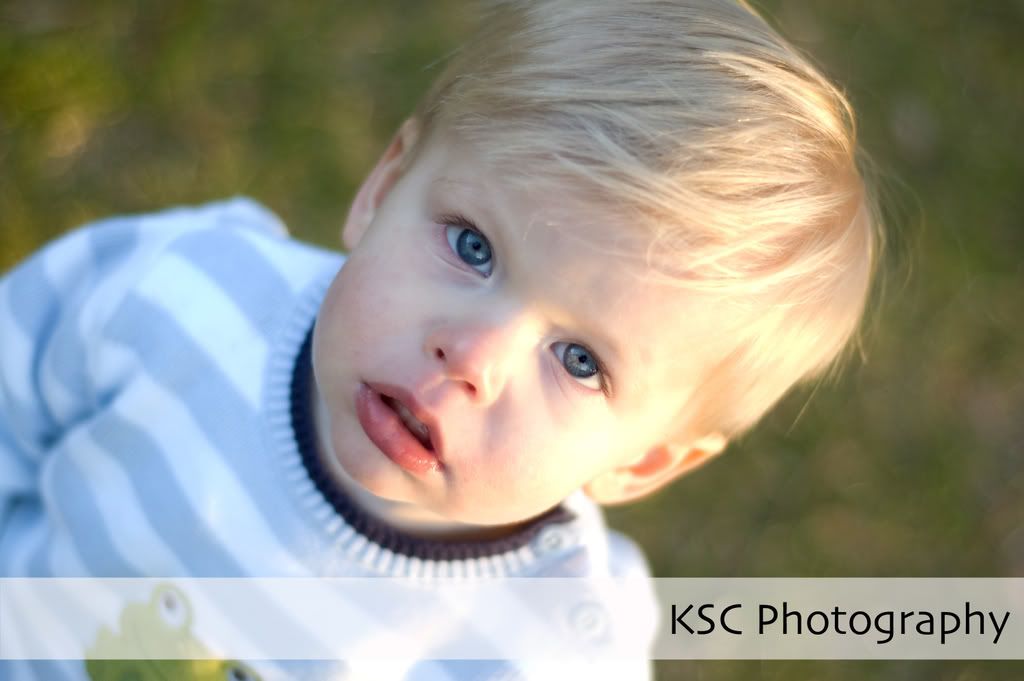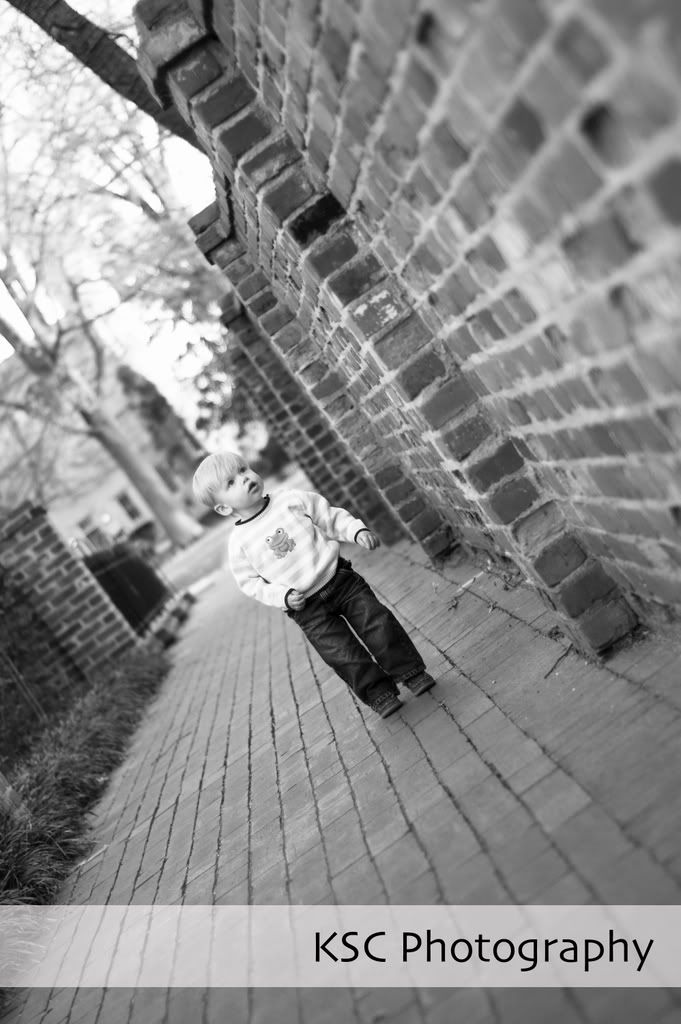 I LOVE this picture. Look at that face!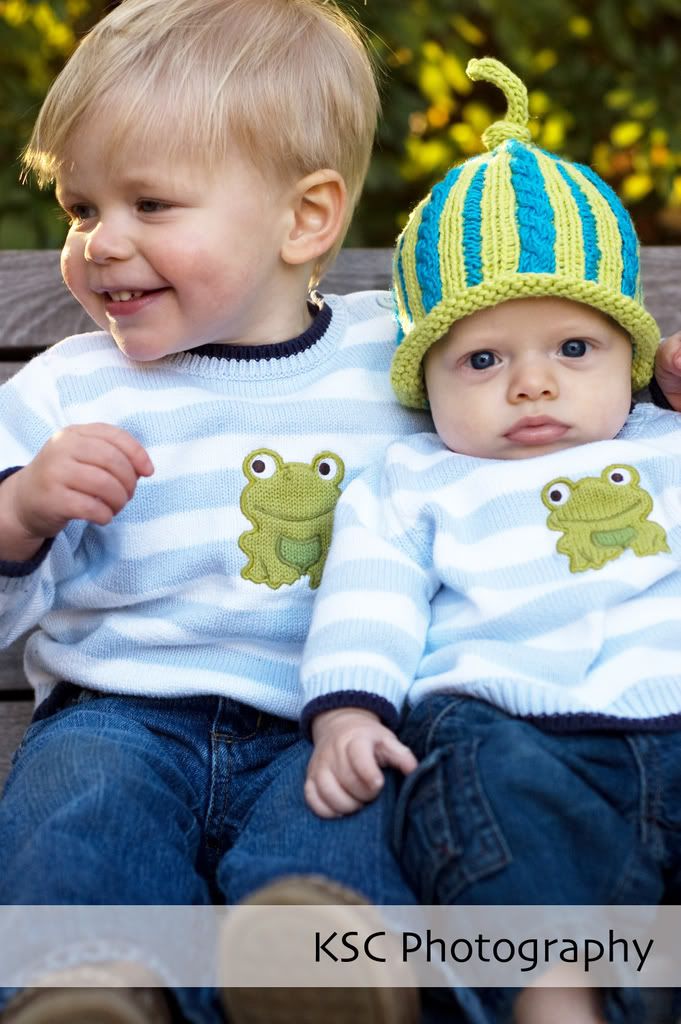 AND that amazing hat- how adorable is it?? The amazing Kate of
Tot Toppers
, besides being supermom to these two boys, also knits like a champ. She makes the MOST precious baby and toddler hats. She whipped up Charlie's green and blue one just for our photo session.
This one doesn't show off the bright colors but Charlie is just cracking me up. Seriously, look at that pose. Ready to model.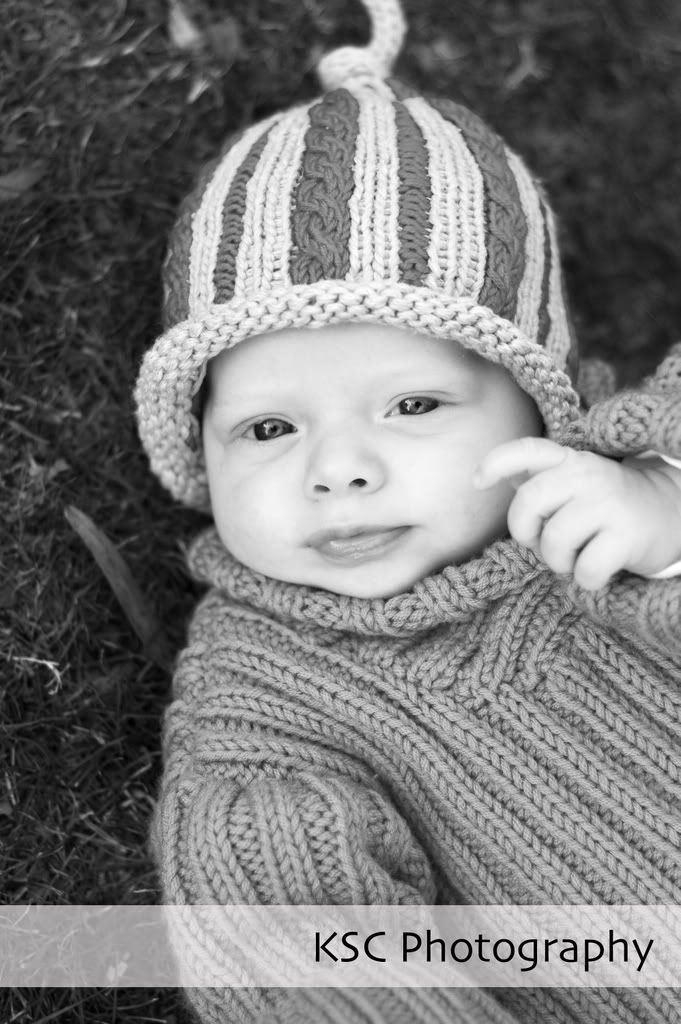 And she made his bright orange sweater which you can see in my
preview post
. When I saw her collection I knew I needed some hats for my baby sessions.
Seriously, check out her
website
if you know any babies who want to look adorable. They're going to need hats. Kate designed a few hats for me and I can't wait to use them at my next photo shoot. Thanks Kate!