This week Dylan and I celebrated our second anniversary. Yahoo!
The nice thing was, the day wasn't really that remarkable. Sure, we went out and had a nice dinner, but in the end it was just a regular Tuesday. And I like that. Don't get me wrong, anniversaries are worth celebrating, it's just that I loved how NORMAL it felt to be married for two years. Nothing earth-shattering, nothing mind-blowing, just the every day ins and outs of our life together- each day is a celebration in itself. I love that about being married.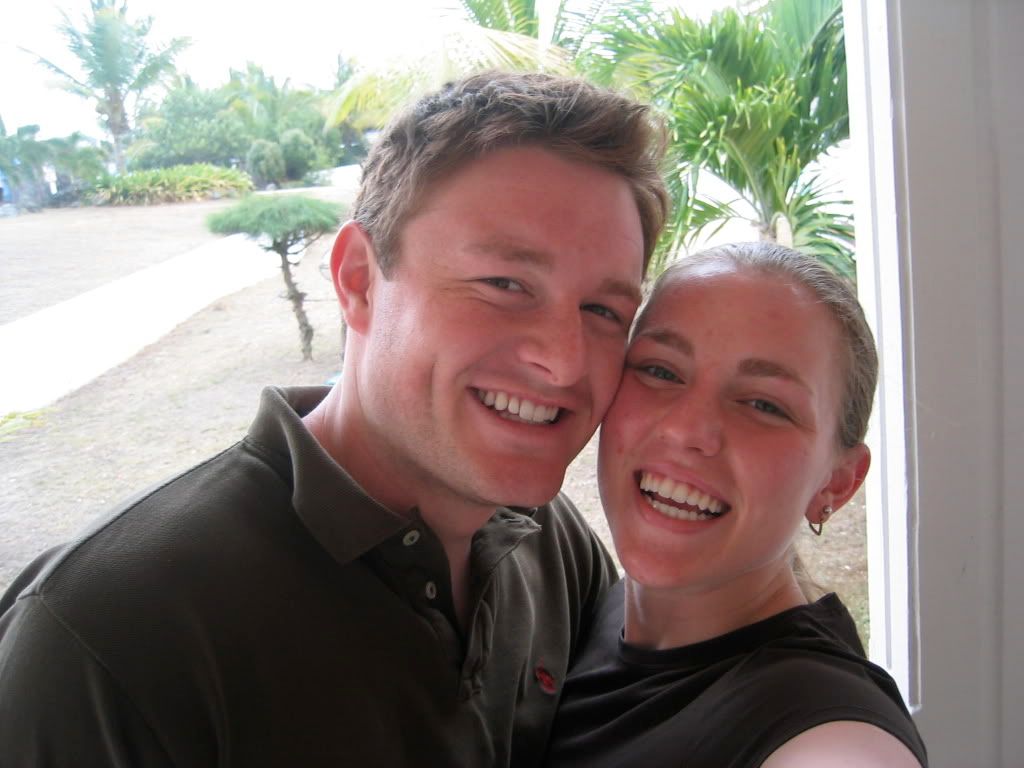 (Also, I would love to go back to St. Martin, but that will be another year!)
Looking back at this picture from our honeymoon always makes me smile. I love how absolutely happy we look there, heading to our cooked-to-order French breakfast in tropical paradise, but even more I love that this morning as we stumble around the house half awake trying to feed the dog and eat some cereal, we are even happier than we were that day.
Love you Dyllo.