Happy 21st birthday to my sister Julie!
I am sure I have shared at some point that she is living with us in Baltimore for the summer. I had been a little concerned with my early-July due date that her birthday would be neglected this year- two first-time parents and an infant aren't always the most fun to party with. But instead, Brody showed up late, which means that my brothers and parents were all still here to celebrate! (And this means I don't have to worry about spilling cake mix on the baby or burning her birthday dinner while I change a diaper- we've got a veteran mom and dad here to do all the cooking.)
This was us one week ago today at a concert in Patterson Park.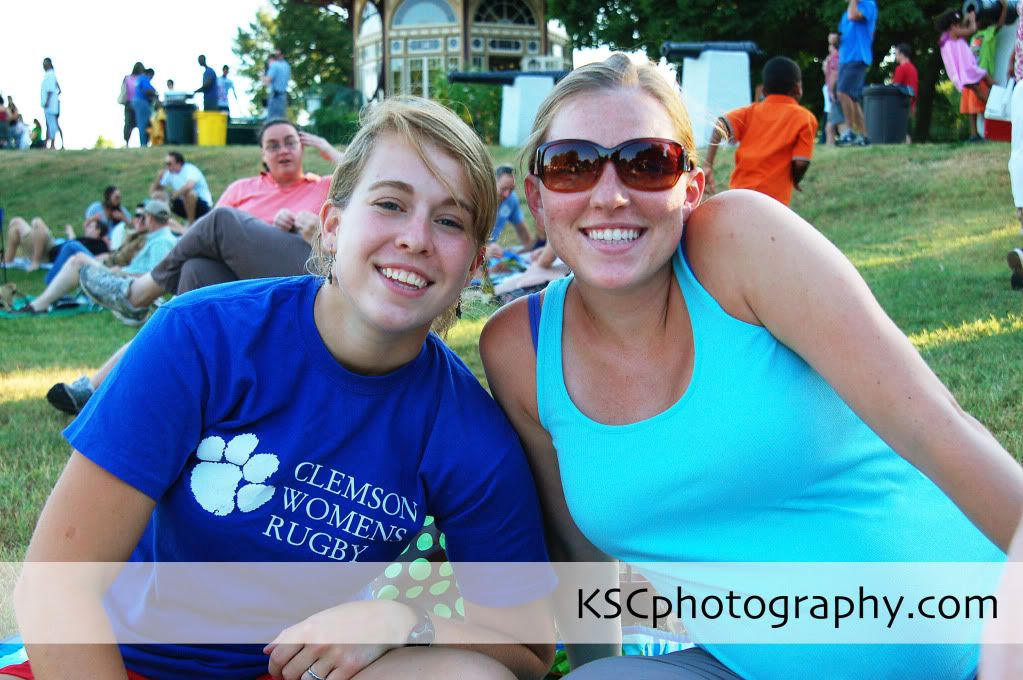 How does that seem so long ago? Funny how much changes in a week.