Hope your Christmas was as wonderful as mine! I'm relaxing at my parents' in SC all week and still catching up on posting. These images are from a shoot I did a month ago- the day before Thanksgiving actually.
Kate and I debated for a while about where to capture her little boy in his one-year-old glory before deciding to meet at
Harmon's Tree Farm
in Gilbert, SC. We were a little nervous- some tree farms can be kinda tacky- and the weather was threatening rain, but we ended up with a great session. Harmon's was filled with all sorts of hidden gems- toddler-sized trees, brightly colored doors, and interesting backgrounds and textures.
In some ways 2009 seems like a long year. In other ways I feel like it was just yesterday that I took Charlie's
three-month-old pictures
, but according to my calendar it was in February. How is this precious little boy already a whole year old and walking around??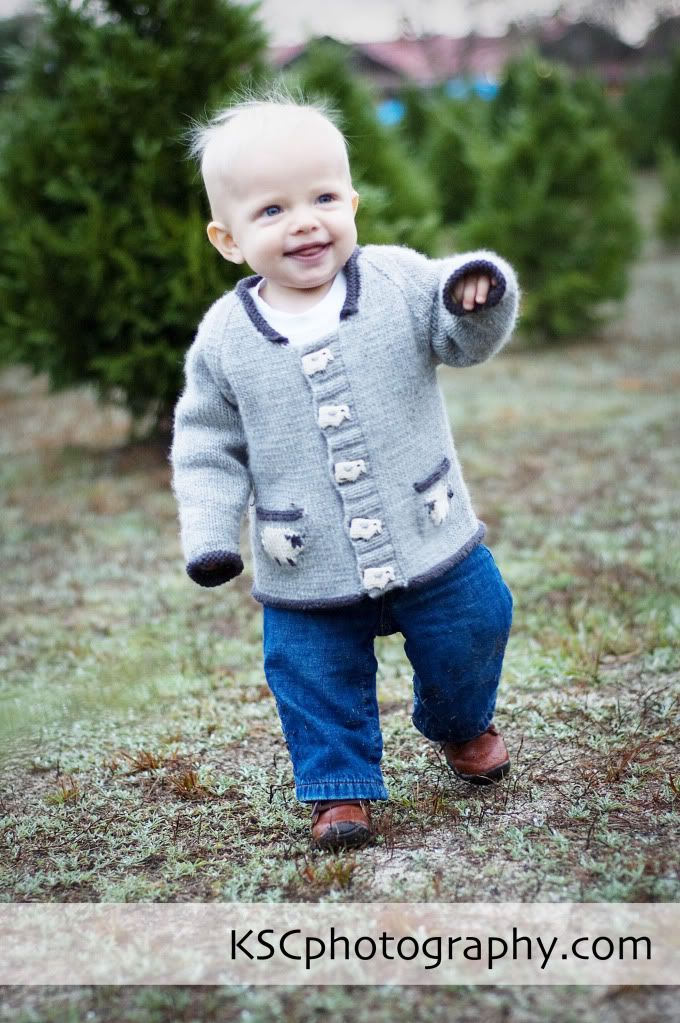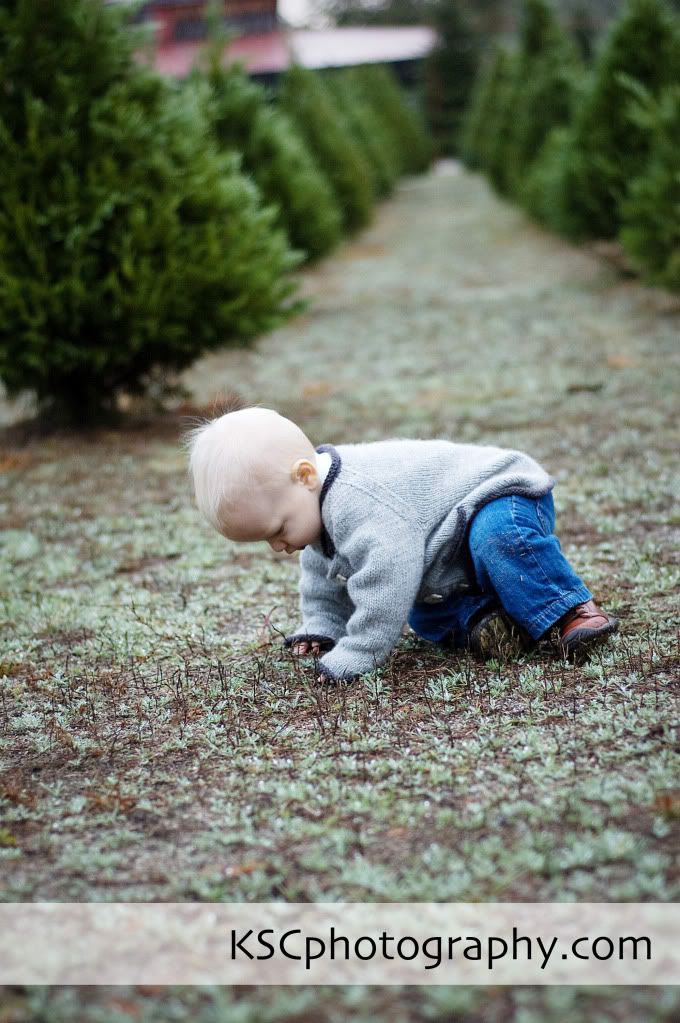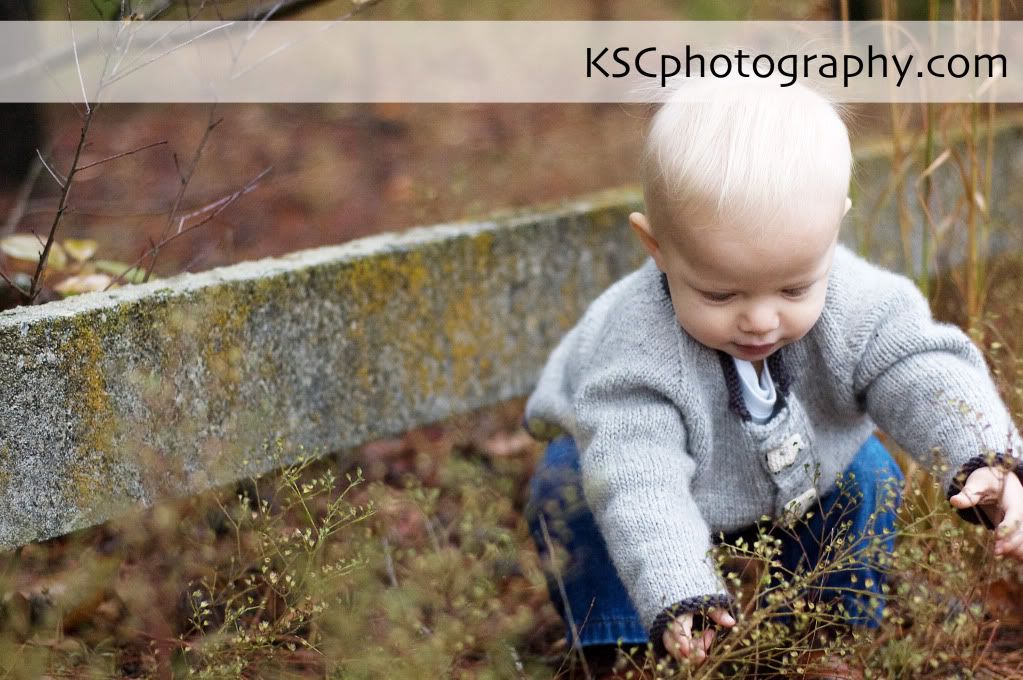 These feel like Christmas magic to me.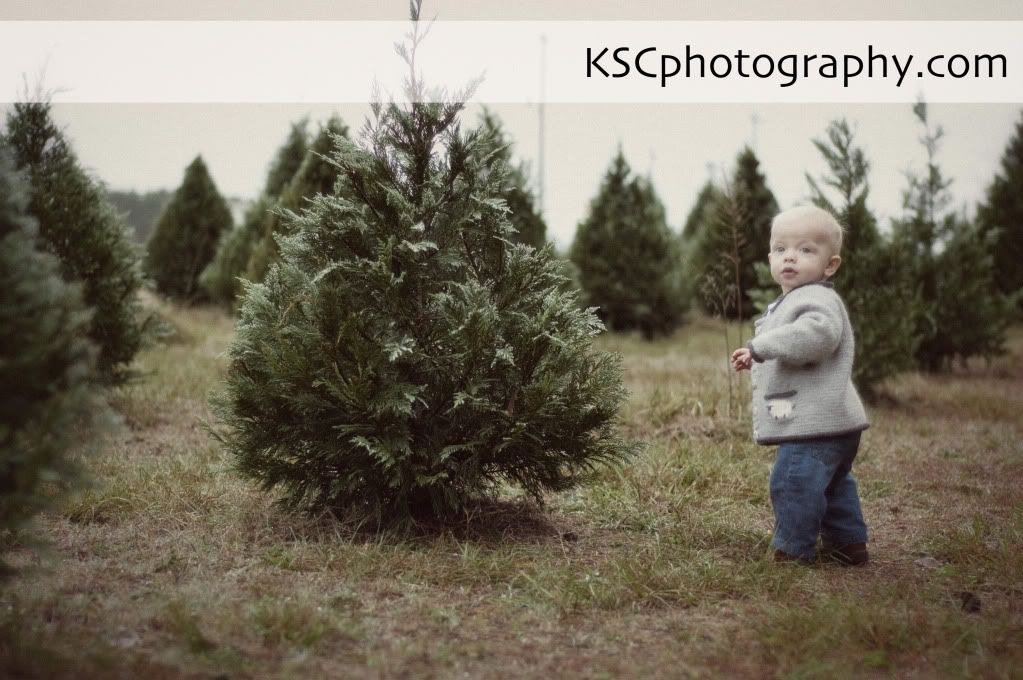 I love a baby in stripes.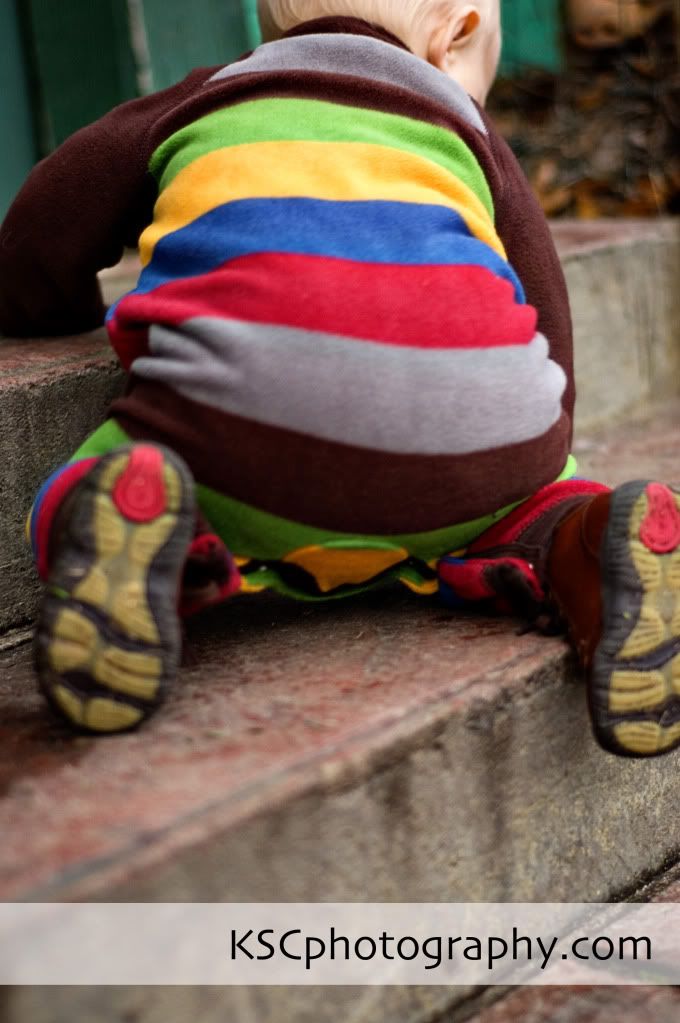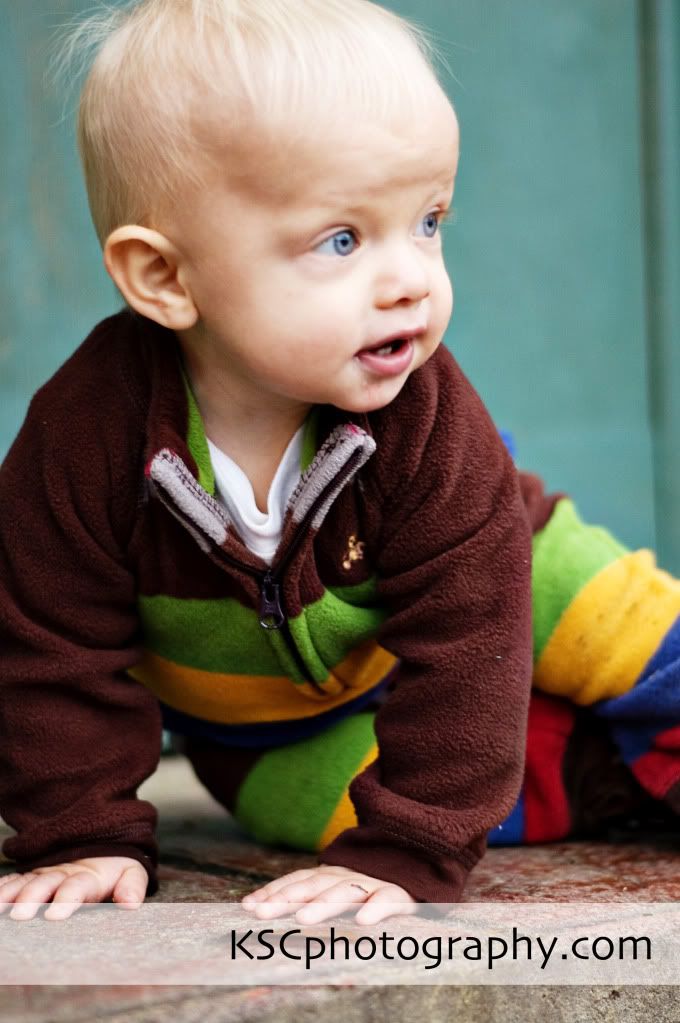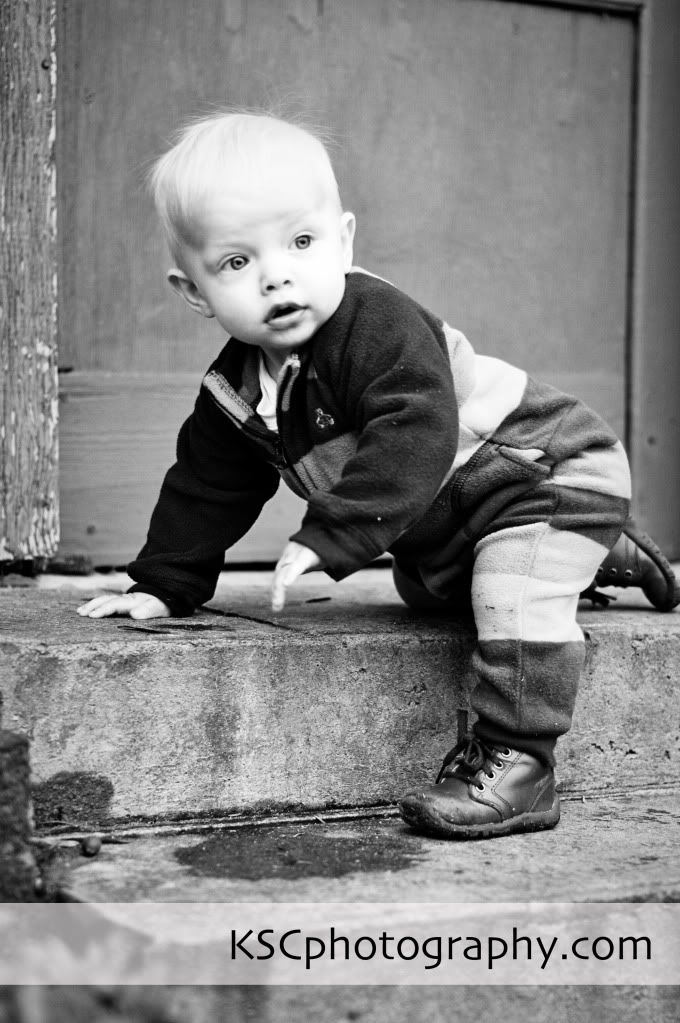 This hat is of course a
Tot-Topper
, marvelous as usual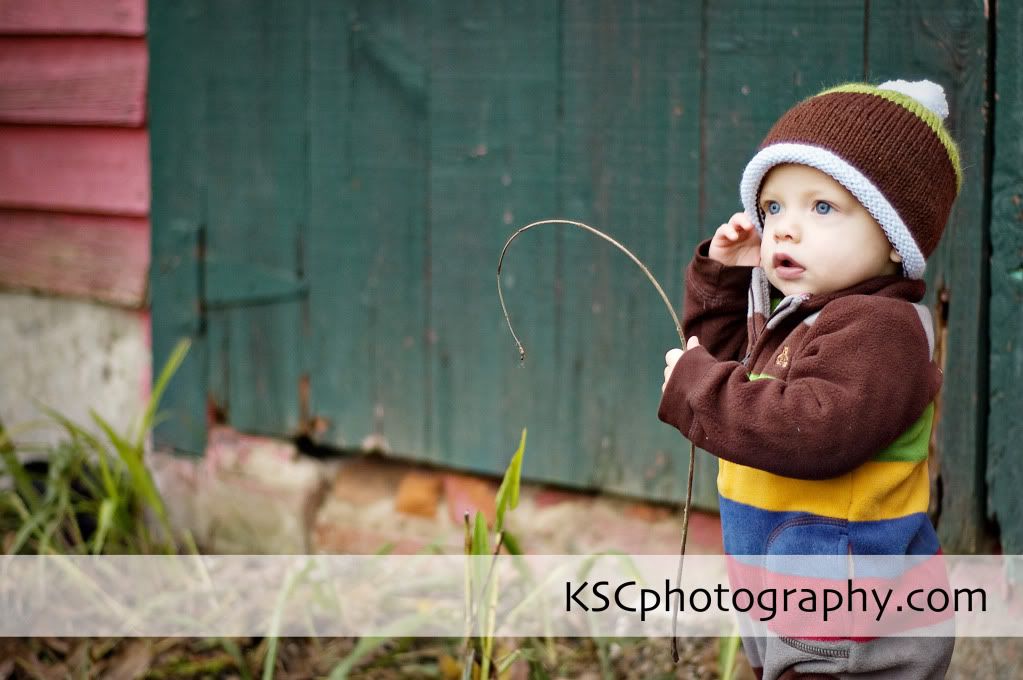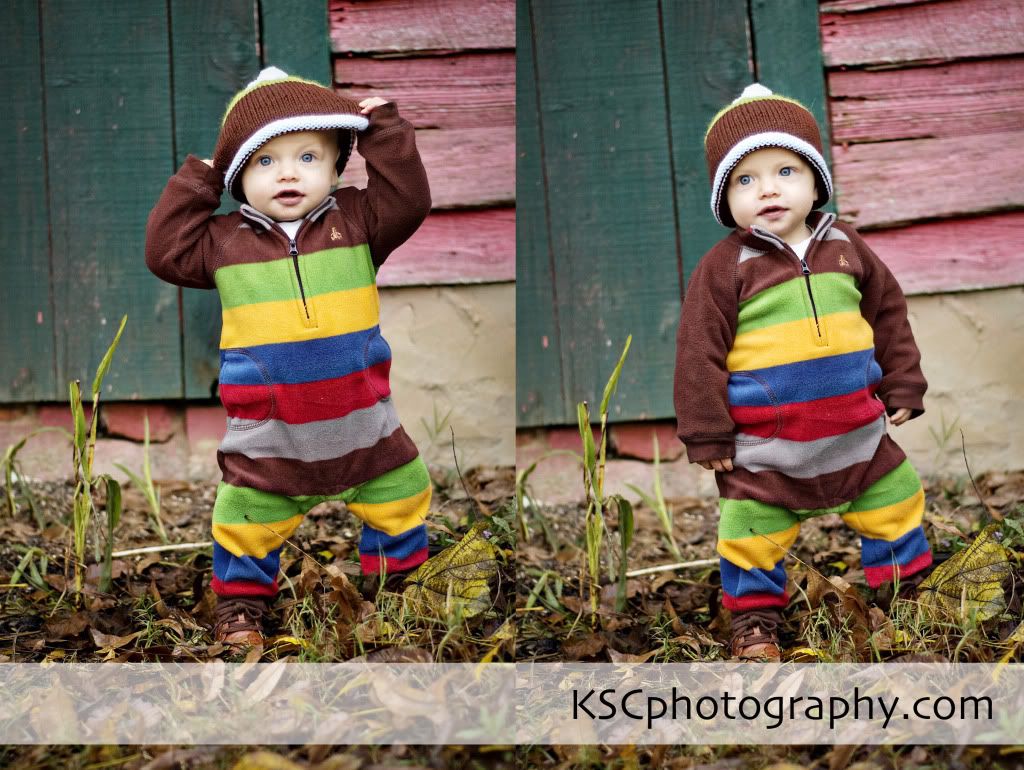 Little lumberjack, marching through the farm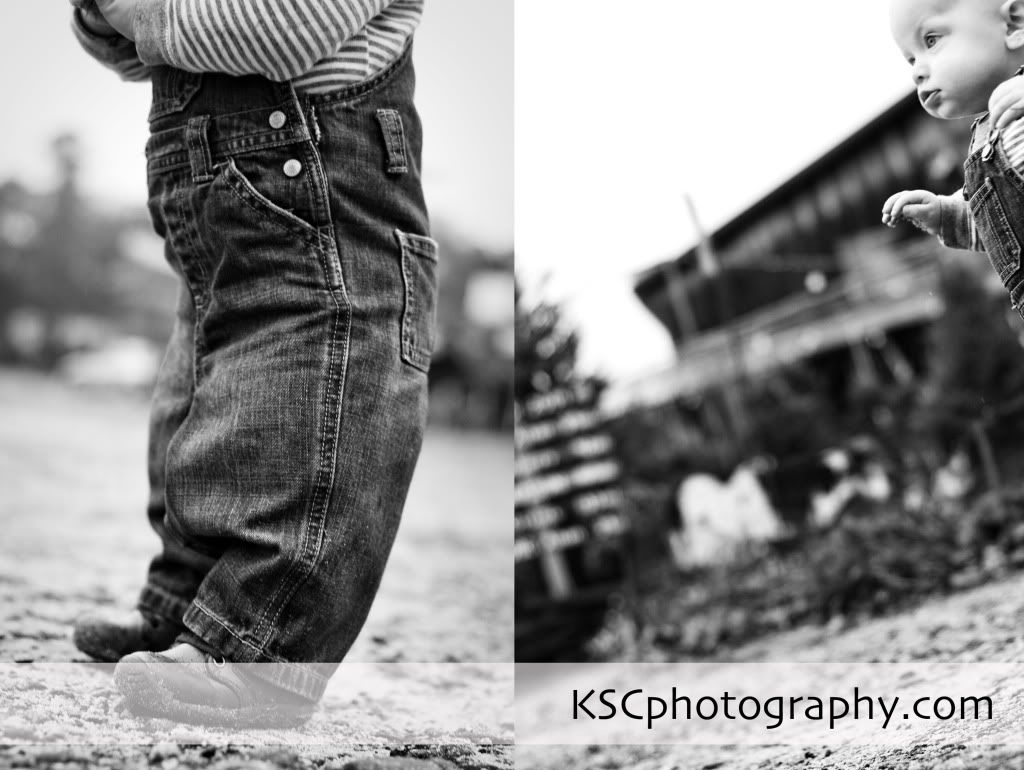 That was more than I usually post- hopefully it makes up for the delay in sharing. Thanks Kate, I always love photographing your boys!