What's cuter than
these sisters
or
these sisters
?
All four of them at once.
Maddie, Molly, Carter, and Abby are cousins, so in between their family sessions we got some of the foursome. In case you didn't get enough of their smiles the first time around, here are a few more of my favorite images. They are one giggly group of girls! (Their moms tell me they are always like this.)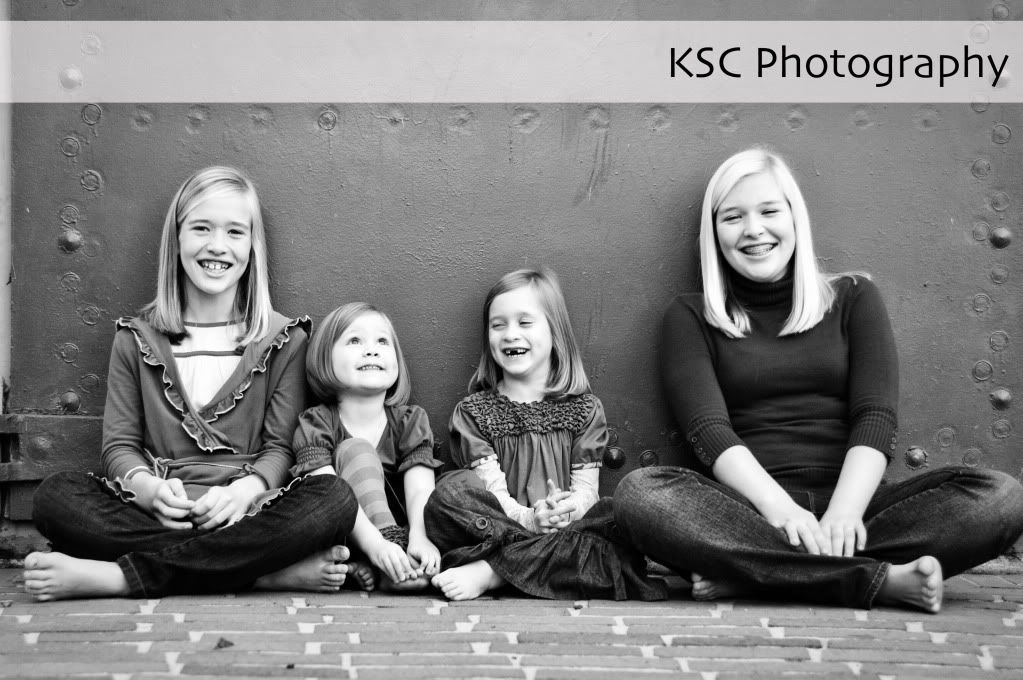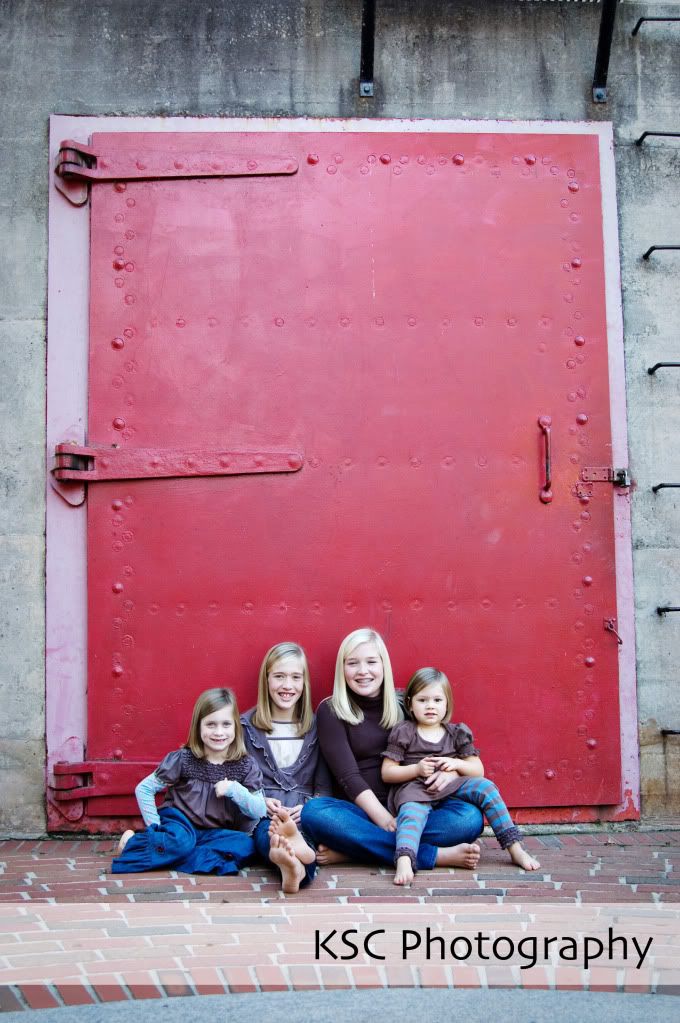 Still ahead: a bunch of boys, including a stylin' one-year-old, a stripey one-year-old, and a snuggly one-day-old.