This is my kind of Friday night- fuzzy socks, fleece pajamas,
Elf
on TV, and me curled up with my laptop and snoring dog, just waiting for the snowy goodness to begin! I am trying to be patient as the storm creeps up the east coast (but I do hope it waits just a tad longer till Dylan finishes soccer practice.) We have big plans to spend tomorrow staring out the window at the falling flakes, baking cookies, and wrapping presents. Could be the perfect December day.
I had to laugh at the grocery store tonight. I remember many South Carolina forecasts calling for snow flurries and the ensuing madness as the entire city stocked up on bottled water, pre-hurricane style. I guess people are just as crazy up here, because my quick trip to pick up a few things on the way home ended up taking much longer as I circled the parking lot looking for a spot. Interestingly enough, once I managed to get into the store the hot item was eggs. The shelves were emptied. I had to buy the only ones left- some sort of fancy, expensive eggs. I certainly hope I can taste a difference in my breakfast and my cookie dough.
Ok, enough of my snow-related jabbering, there will be plenty of time for that tomorrow. Enjoy a few of my favorite shots from this session back in November. Sweet Ty had just turned one, and he and his mom Jennifer met me at the USC Horseshoe to capture him in his snazzy outfit.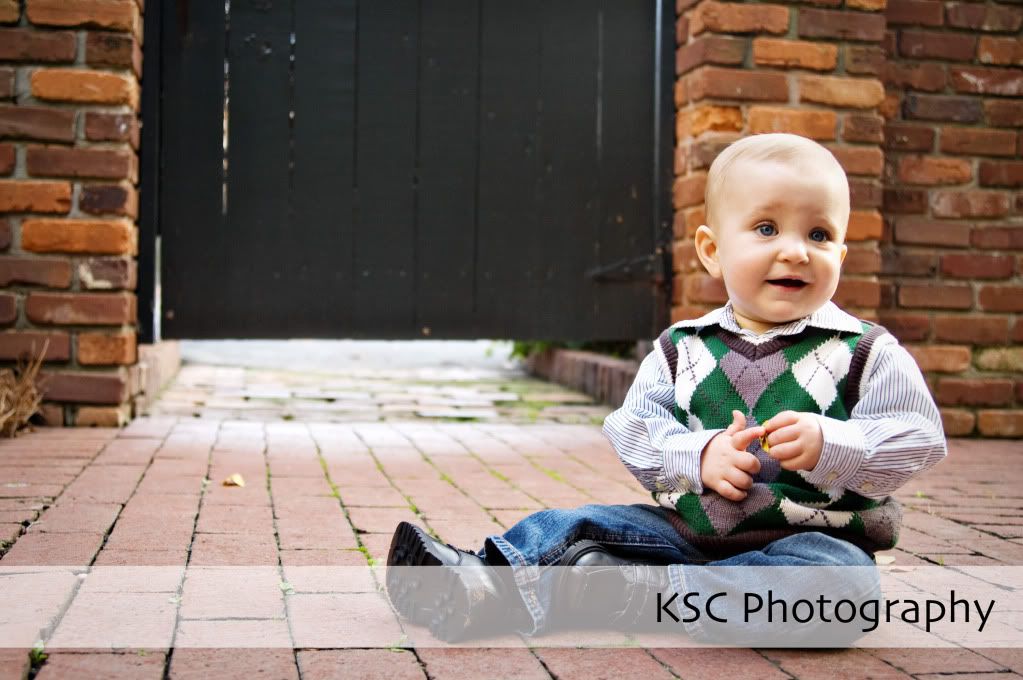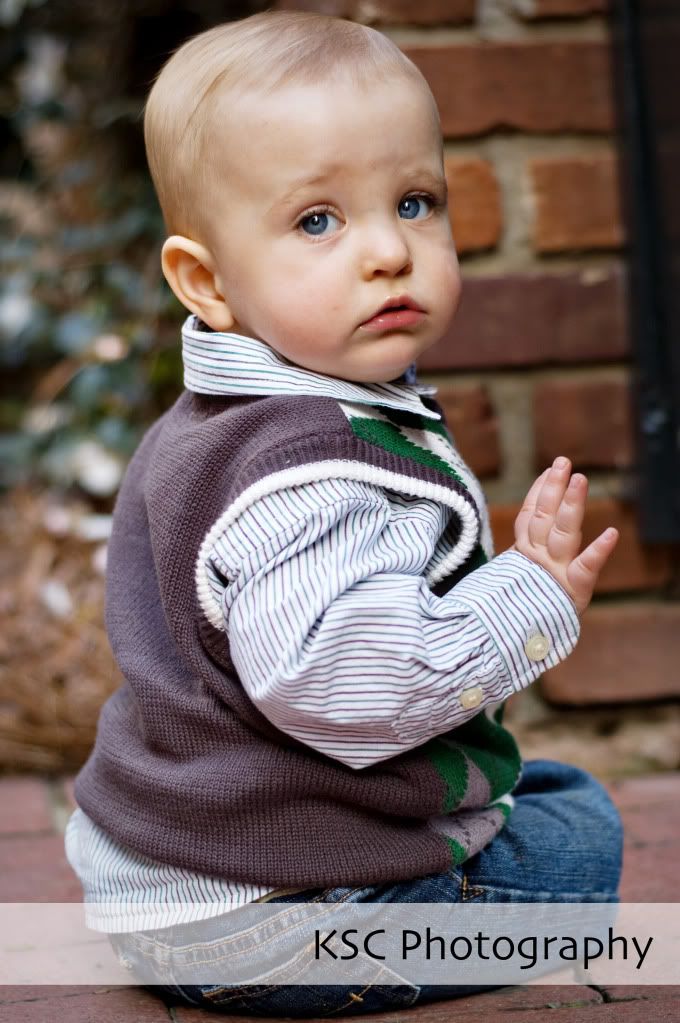 For real, check out the sweater vest and shiny shoes! Love it.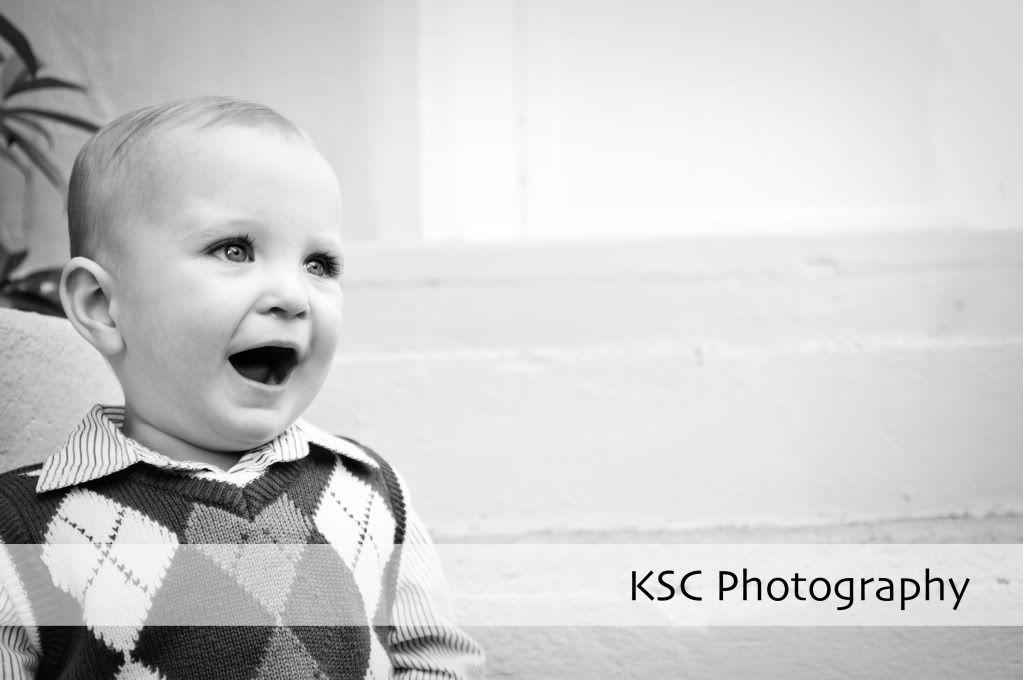 Um, hello beautiful blue eyes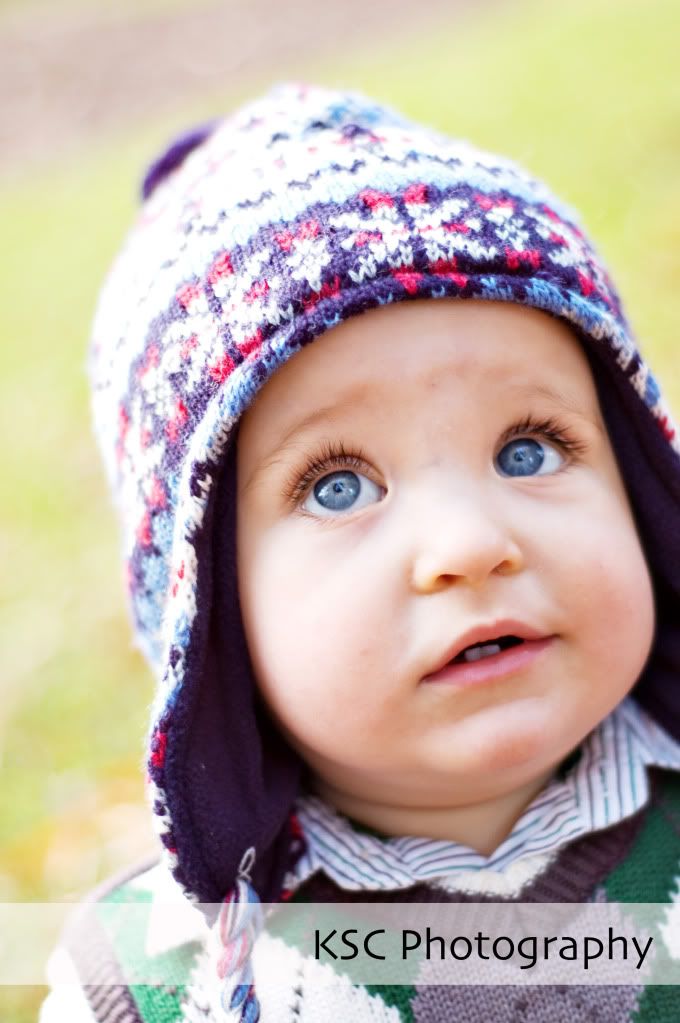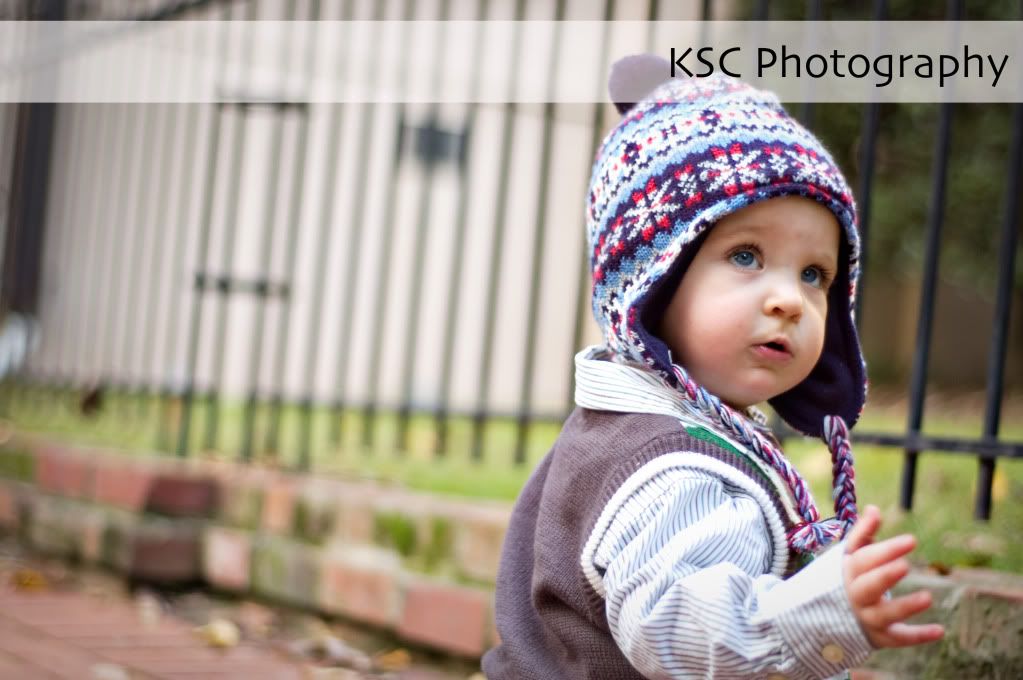 This last one makes me happy. I think technically it's a "mom-I'm-not-really-smiling-I'm-actually-about-to-cry-pick-me-up-I-am-done-with-pictures" face, but it's precious either way.
Thanks again Jennifer, I had a great time! Now I'm off to peek out the window again for those first snowflakes...