Even though he is now one month old, I am so excited to share these images of newborn baby Kres.
When I did
Neely's maternity and family shoot
back in December, there was much speculation about whether the newest member of the family would be a boy or girl. On March 9 their little surprise arrived- FINALLY, a boy!
I don't think I've ever been so excited to wake up at 5 a.m. as I was the day we drove to Bluffton for this photo session. I think I got a little carried away with this post, but I just loved so many from our full-day session. Without further ado, here is Kres, the most precious 11-day-old you have ever seen.
Look how excited he was- he even SMILED for me!
I don't normally do much fancy post-processing on my images, but I liked this image with a touch of the vintage look
So I was really excited to have Kres model my new baby hats. Turns out he looked ridiculous because he was way too tiny, so we turned that hat over and stuck the baby inside it instead. Maybe at his 3-month session Kres can wear the hat on his head instead of his diaper.
This one fit him a little better, but really still gigantic! (Both hats are the fabulous
Tot-Toppers
I keep telling you about.)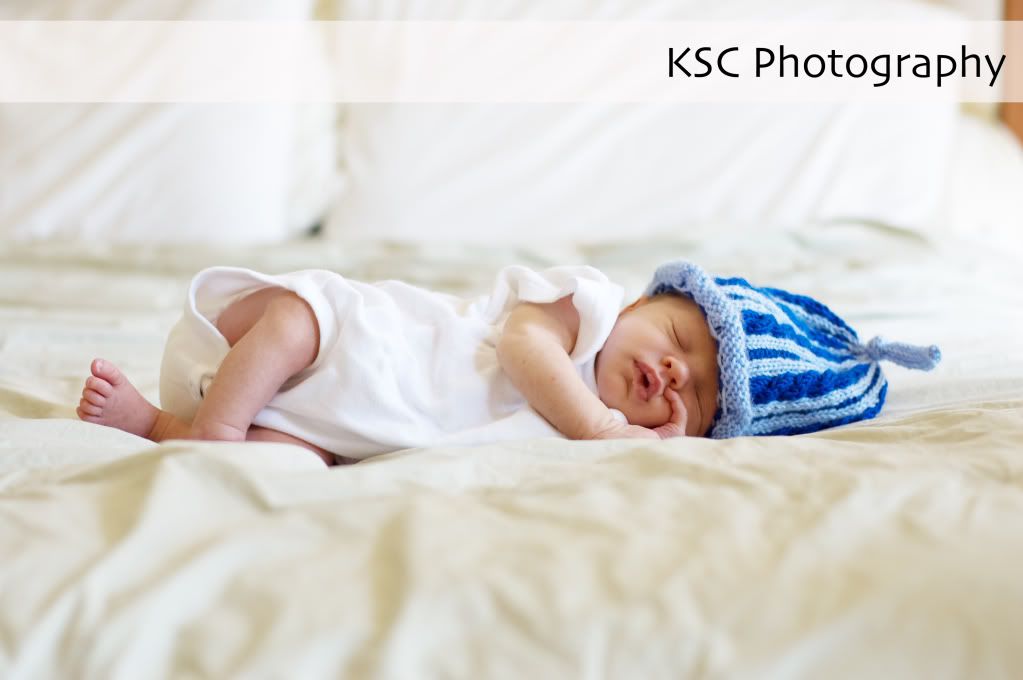 Whispering secrets to big sister Macey
These girls love to snuggle their baby brother
I LOVE this sweet moment just before naptime
"What a gorgeous baby!"
you might be saying.
"Where does such a baby come from?"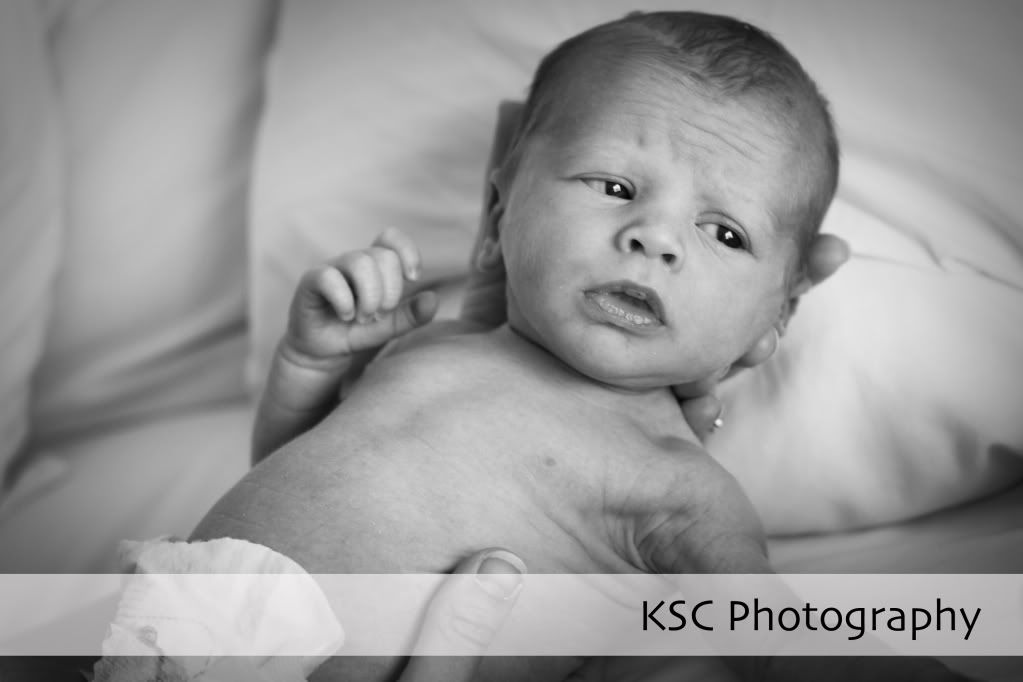 Well it makes sense when your mom looks like this... seriously, one of my most all time favorite pictures. Ever.
And here is proud daddy! (Notice both father and son are rocking their Ohio State gear.)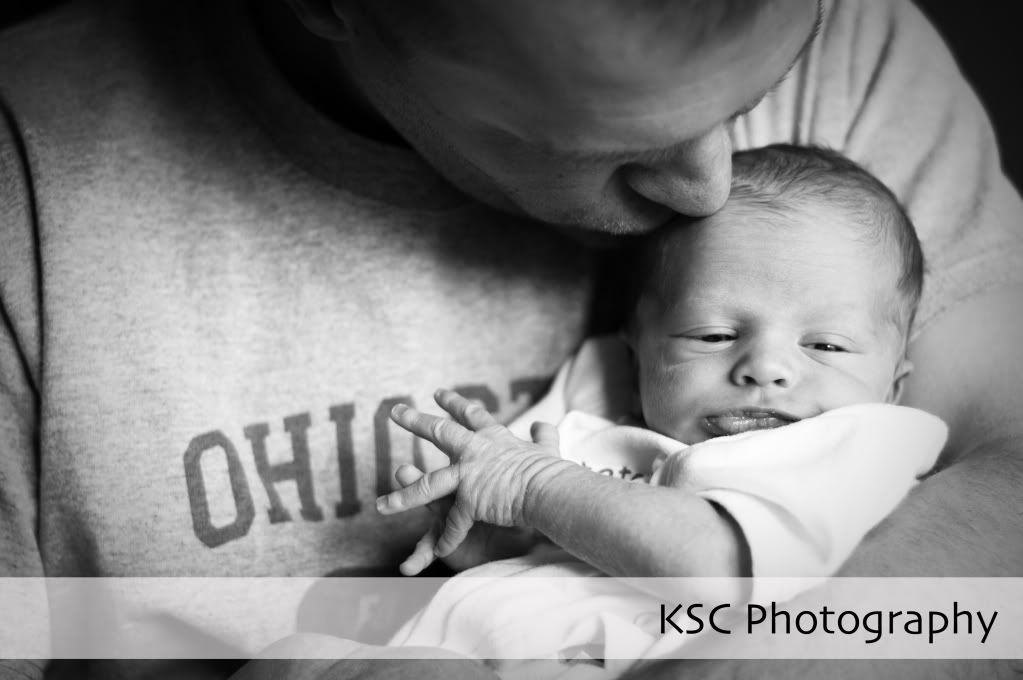 Well, there you have it. It took me a while to actually post these, but hopefully it was worth the wait!
I love this family, I love this baby, and I love this job. Happy weekend!