The cool thing about opening your own store is that you can do whatever you want... like hold an impromptu after-hours birthday party!
My parents are opening a
Rita's water ice
on Harbison in a few weeks (come visit!!) The store is mostly finished but not quite ready to open. My dad took my mom to dinner tonight for her birthday and then told her they had to "run by the store to turn off some machines"- we surprised her with cake and custard and a few friends.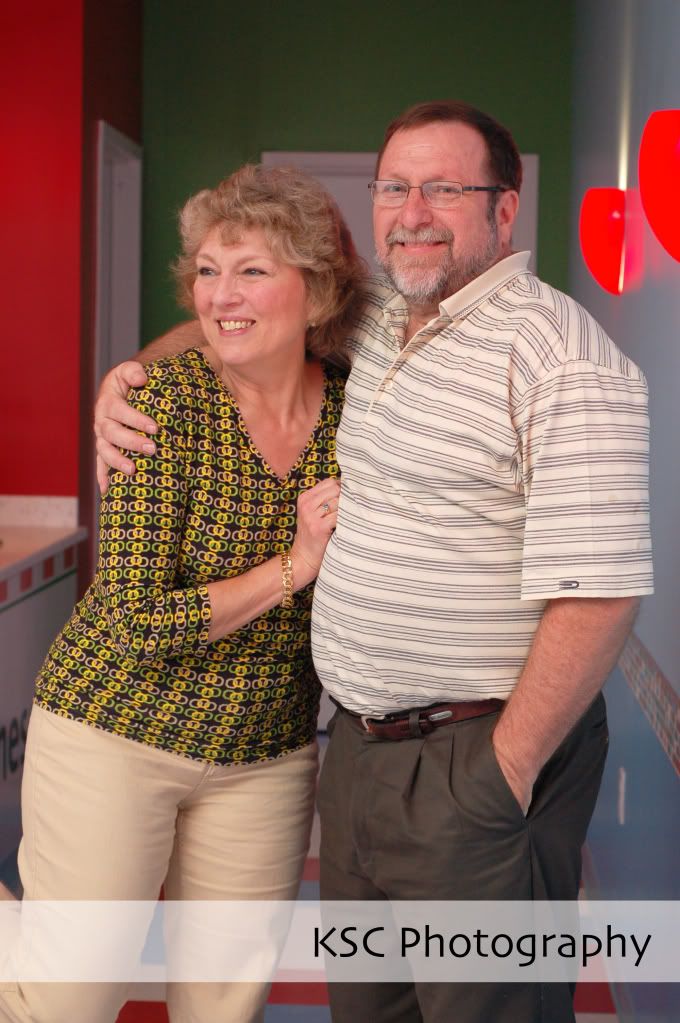 Happy birthday Mom- love you!