So today is my birthday (and thanks MLK, Jr. for the day off!) My sweet husband had the day off work as well and had big plans to make me feel extra special for my first birthday away from all the close friends and family that we normally celebrate with. Instead, the poor guy ended up with a horrible stomach virus and has spent the day immobilized watching movies on the couch.
Since our day didn't go as planned, I've spent hours organizing my desk, sorting through old photos, straightening the house, and catching up on laundry. And honestly, if you know me, I really do like these kind days (deep down I have a lot of Monica Gellar in me), so I'm a happy girl.
But I can't say I don't miss spending time today with my birthday buddy Ryan. It's so fun sharing a birthday with one of your bestest friends and I am really sad I don't get to enjoy a huge slice of the incredible chocolate cake he gets each year. : (
In my sorting through old pictures today I came across this lovely gem. Ryan and I share a love of all things chocolate, as you can see in this beautiful shot from a spring break trip in our college days...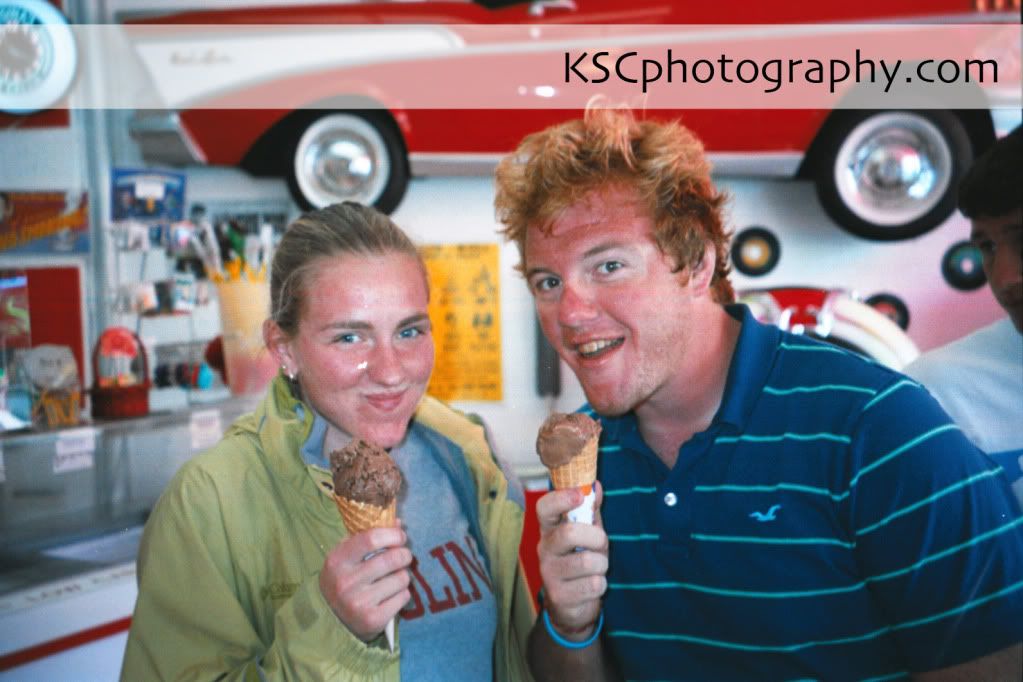 Happy birthday Ryan!! Eat an extra slice for me.