These pictures make me happy.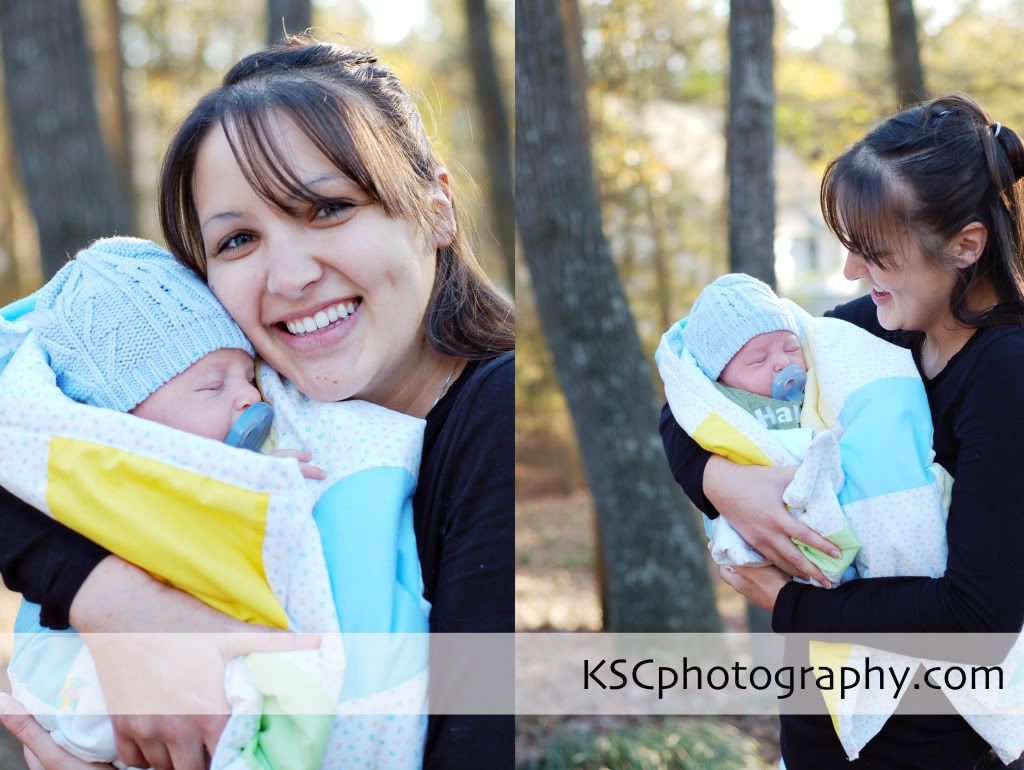 What a gorgeous mama and baby!
The entire time I was in South Carolina over Christmas, these were the only pictures I took- no pictures while the whole family was in town, no Christmas shots, no New Year's- nothing. Apparently my camera wanted a vacation (if only I had known that before I lugged all my gear down south with me.)
But my camera begged to come out and play for a few minutes when my best friend Kati came to visit with her sweet little one-month-old munchkin. We braved the chilly afternoon for a few minutes to get these shots of Kati and Cole. (Next time we'll have to get together when daddy is not working, cause these three make a beautiful family.)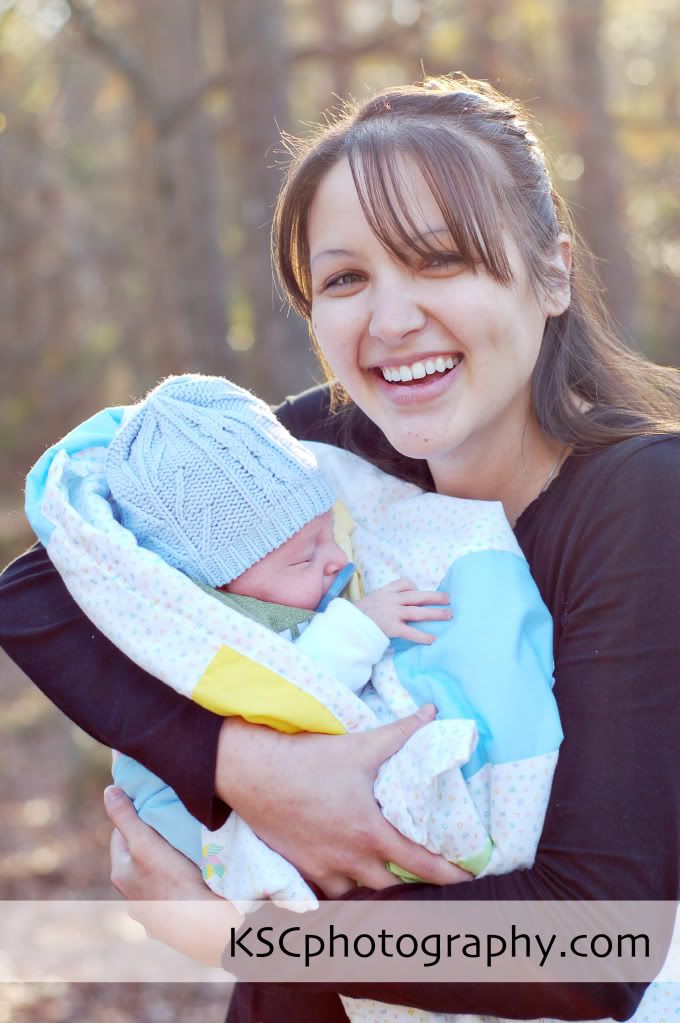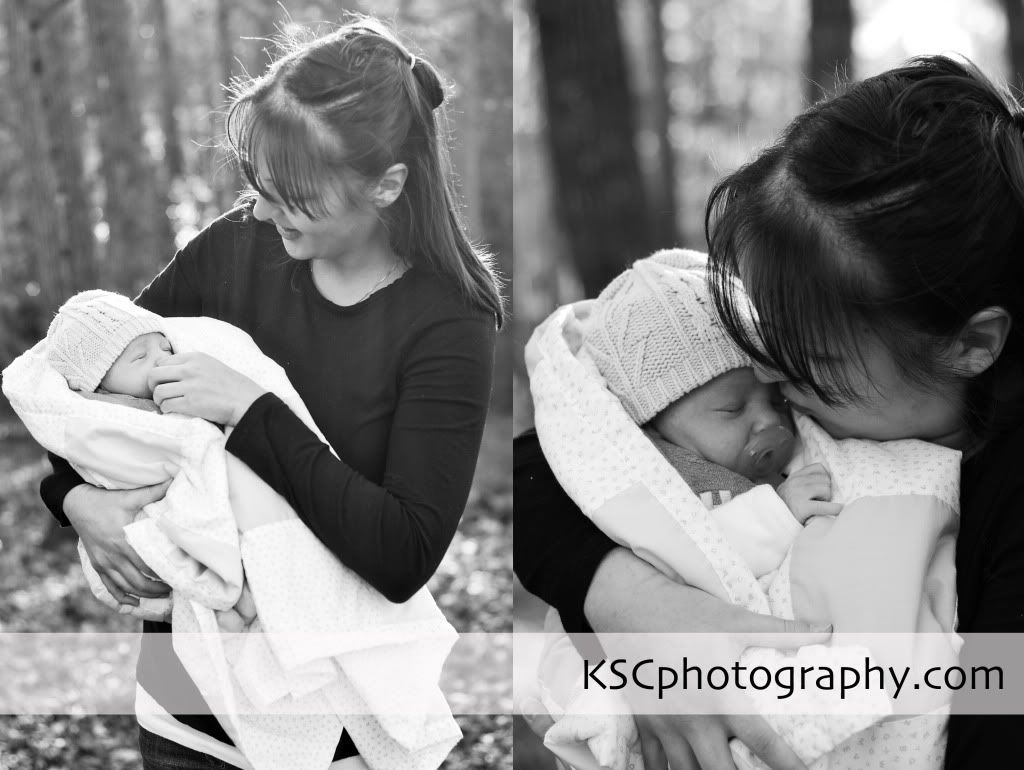 I hope you like them, cause you'll be seeing a lot more of these two over the next few days. Not only do I still need to blog Cole's newborn pictures, I also have never shared Kati's maternity pictures that I took back in October!
In other news, my furry sidekick did get the snow his little heart desired, but only a couple inches. It's really not enough for him to play in but he doesn't seem to understand. As soon as his little paws hit the cold, wet ground he is ready to take off through the park, completely oblivious to the fact that he is attached to a leash which is attached to a human arm.