Did you really think I would forget a blog birthday shout-out to my dad, one of the four people in the world that actually read my blog?
Of course not. This is just a little belated, that's all! His birthday was actually last weekend, but I wanted to wait until our celebration last night so that I could post a picture.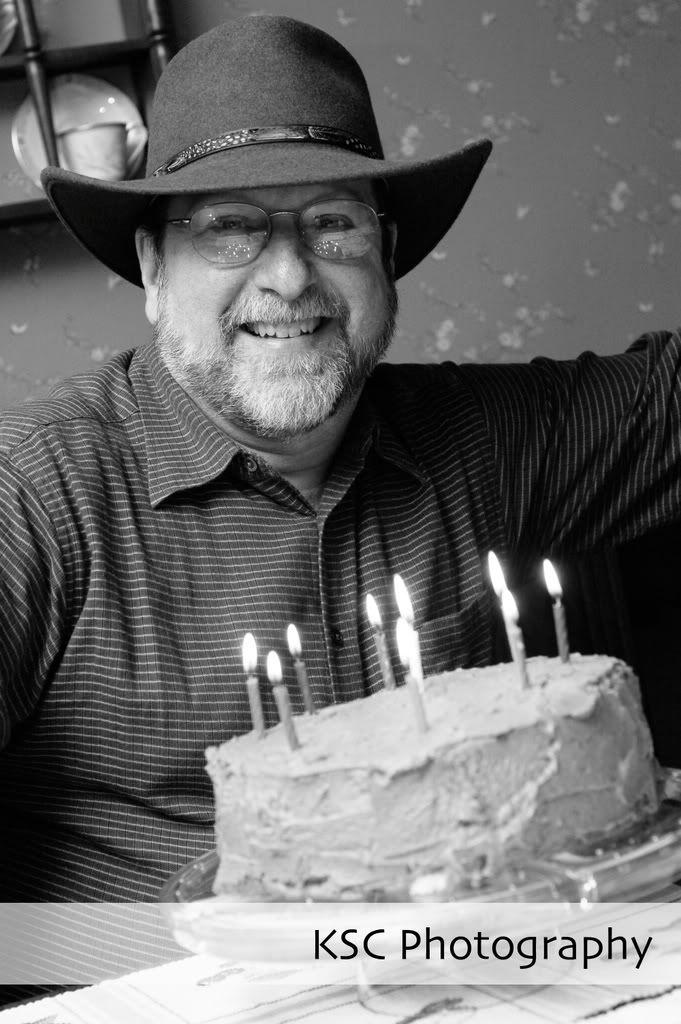 Happy birthday Dad! Love you!