Hi there! Remember me?!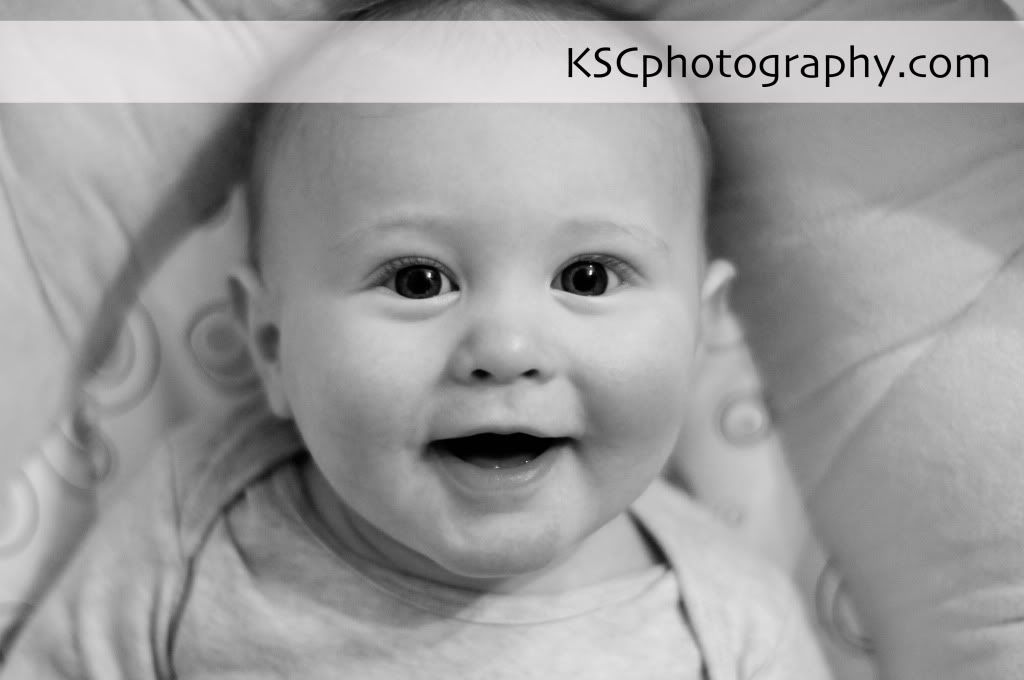 Wait, whaa...? Hello...? You don't remember? But... it's me... this is awkward
It's because my mommy stopped sharing pictures of me, isn't it... you've forgotten me... : ( WAAAAAAAAAAAAAAA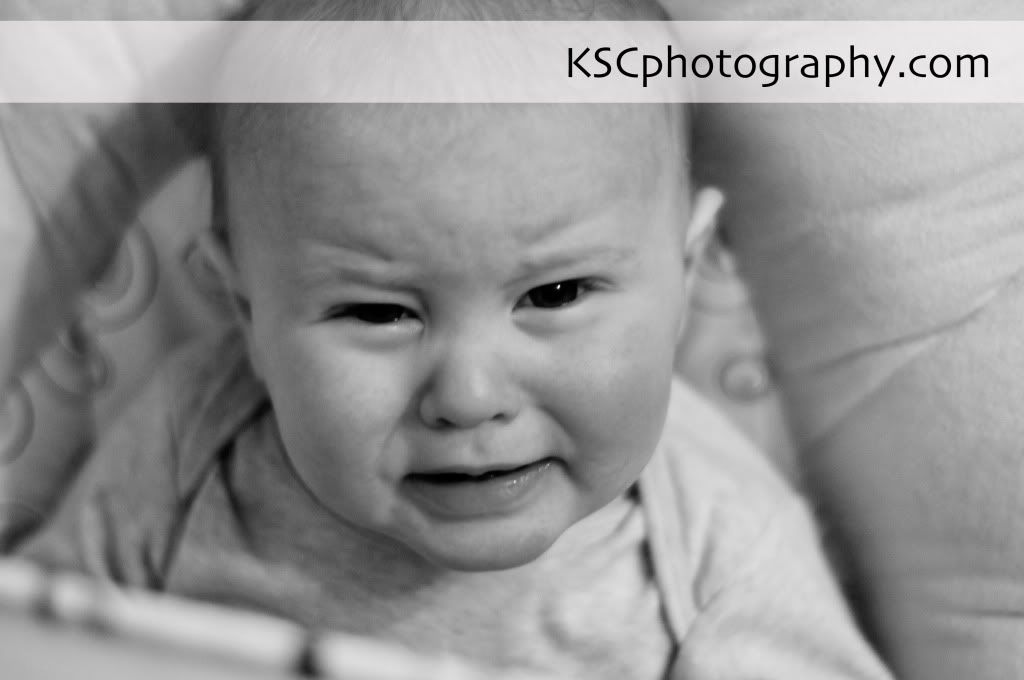 Oh I get it, you REMEMBER me, you just couldn't believe how big I've gotten. Ok, tears over.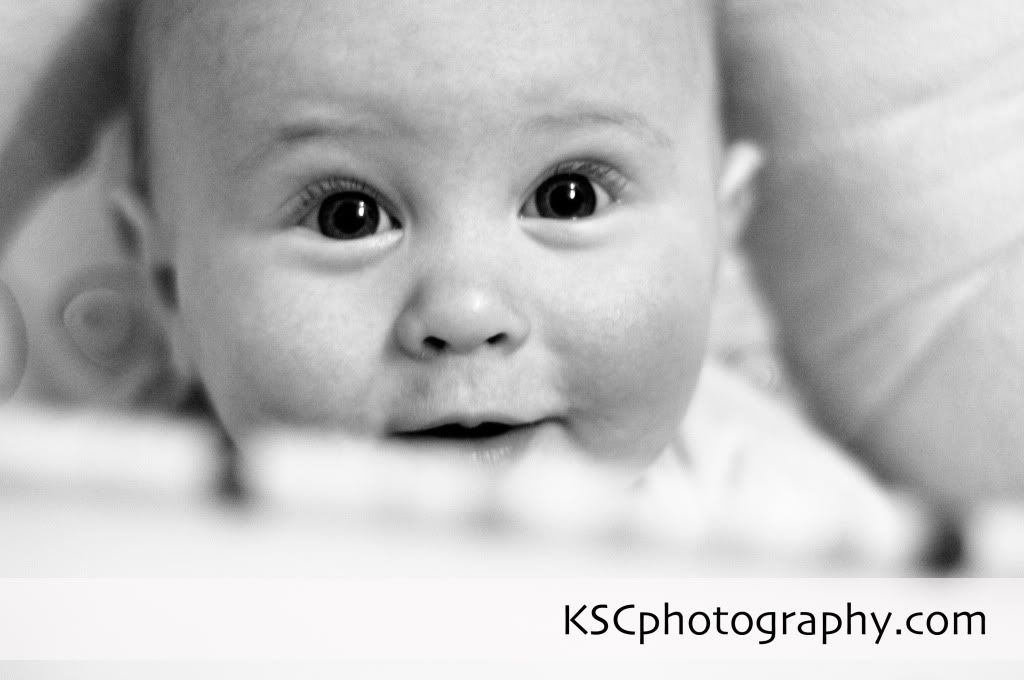 Well I begged and begged Mommy to post my pictures on the blog, and she finally caved! I think it helps that I made a cute face.
Then I begged and begged for a pony (cute faces employed again, of course), but I still haven't gotten one. WHAT. THE. HECK.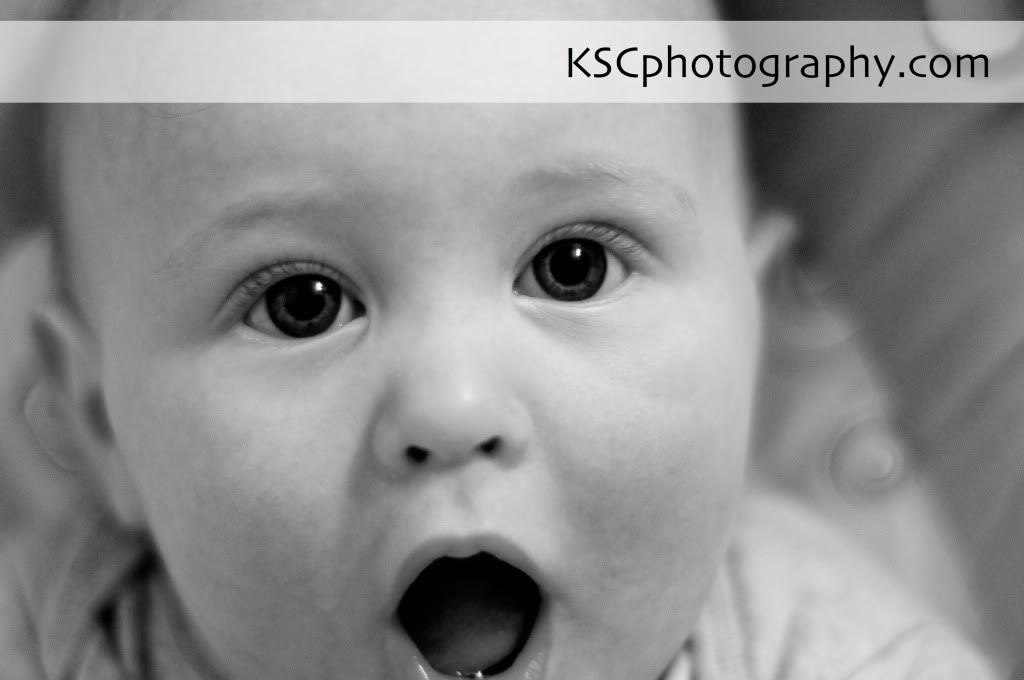 So anyway, I'm almost seven months old now, and though Mommy keeps promising to finish editing my official 6-month photo shoot, I wouldn't hold your breath. All these pictures are from around the same time in January, so it gives you a pretty good idea of how big I am.
I was pretty excited to be featured today, so I spent some time in front of the mirror getting ready. I make the awesomest faces.
I kept trying to pull the mirror over on top of my head so we had to stop. Lame. Oh but did I tell you about the snow last week? It was my first snow outing. I guess there's not too much to say about that. I can't really play yet, but I can sit and be cold. And fat.
My parents tried to do a family self-portrait, but they did a terrible job. (Don't tell Mommy I said that- she's a photographer.)
Well, it's going to be way past my bedtime by the time Mommy posts this, so I'll have to sneak onto her computer tomorrow to see all your comments. My mommy told me she tends to get the most comments when she posts pictures of me. I can't imagine why.
I'm going to ask my mommy (with my cute begging face of course) if I can be the guest blogger more often.
Night night,
Little Monster