Newborns are so easy to photograph when they are asleep. You may notice that this one is awake, which is entirely my fault.
You would think that when I showed up at my cousin Jill's house to photograph her new baby boy and found him fed and ready for a nap, I would have gotten right to work. Instead, I snuggled little Micah for two hours, all the while marveling that he slept soundly through all the kicks and punches he was receiving from the inside of my belly. Don't get me wrong, it was a lovely two hours spent catching up with my cousin and watching the other kids play. But I really missed my optimal photo time.
Luckily, even though he was awake by the time we started our casual photo session, he was really content and did doze off once or twice.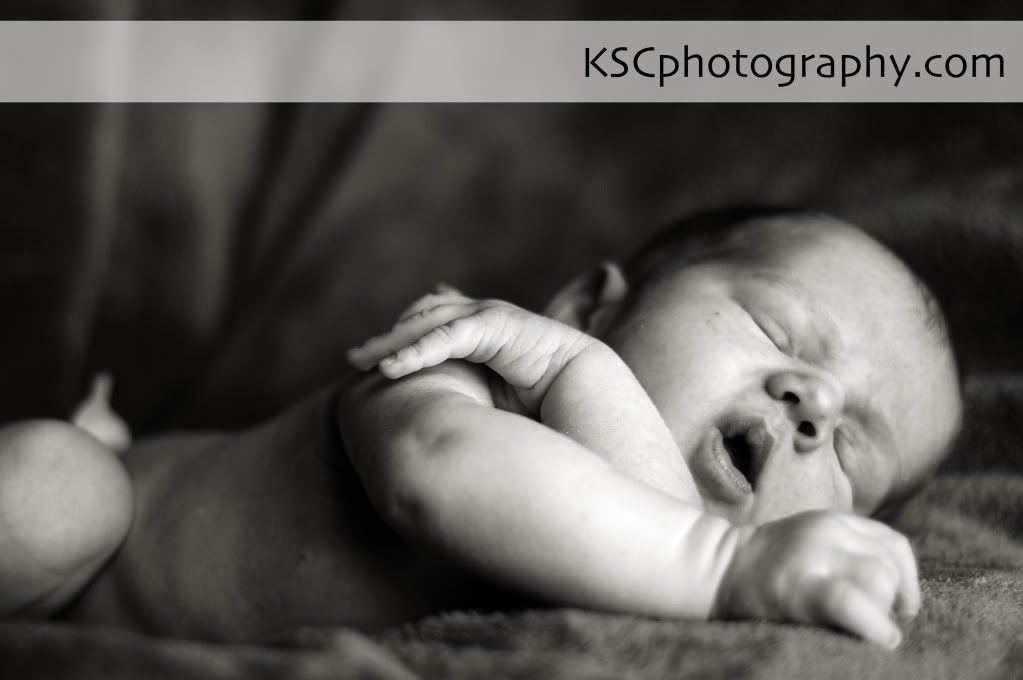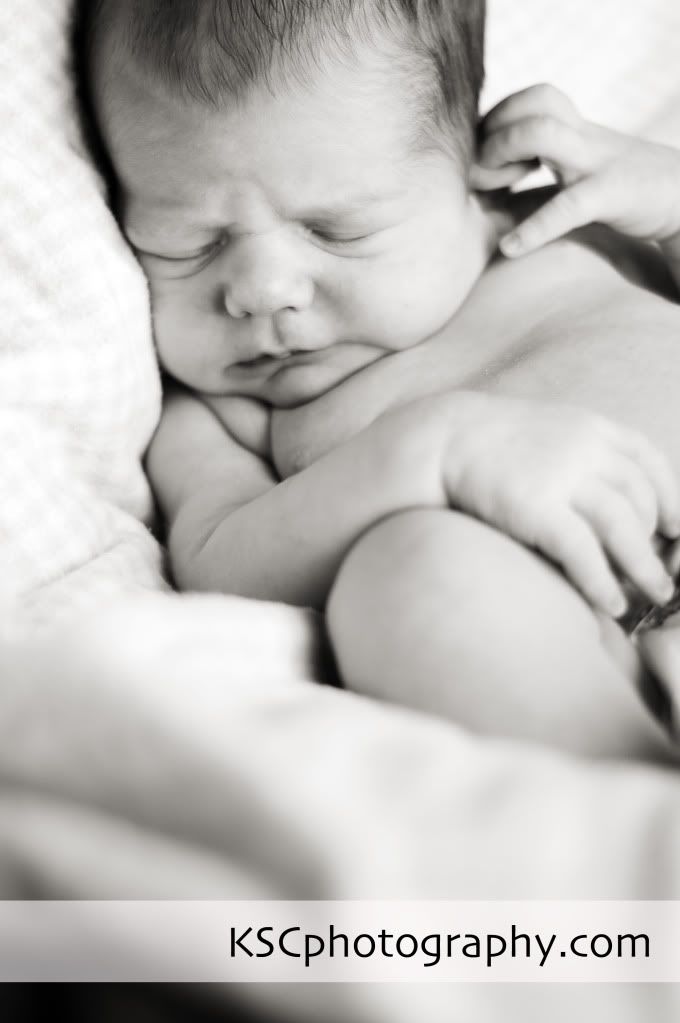 We also managed to grab a few of all four kids! I love these- they aren't sitting in perfect poses or in front of studio backdrops. They are all crammed on an armchair acting like real brothers and sisters.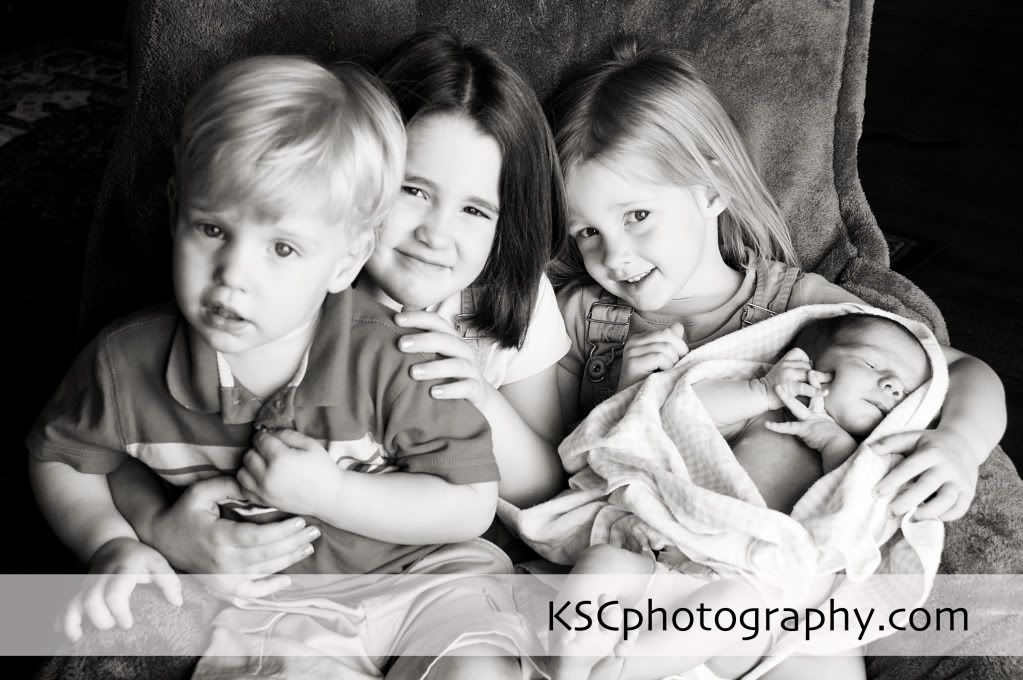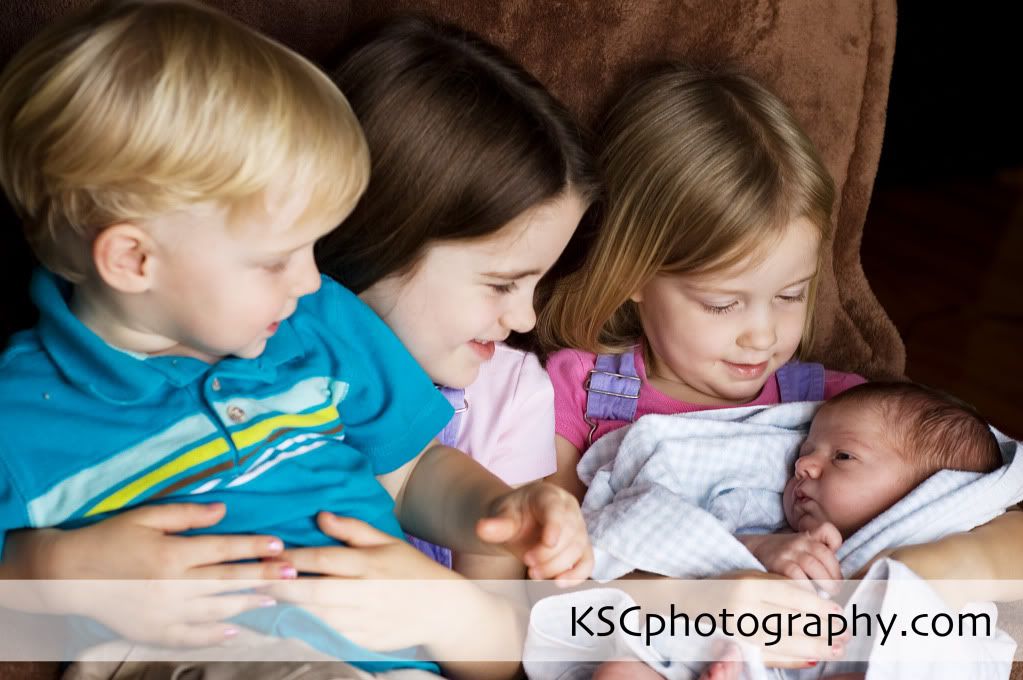 And I love this one of the diaper-clad brothers : )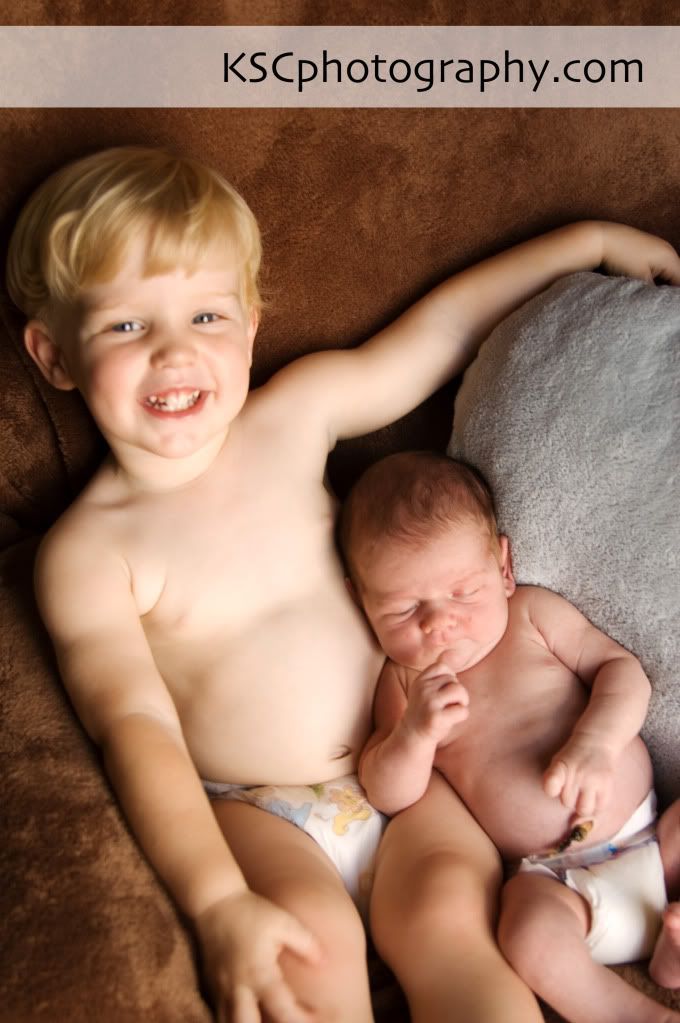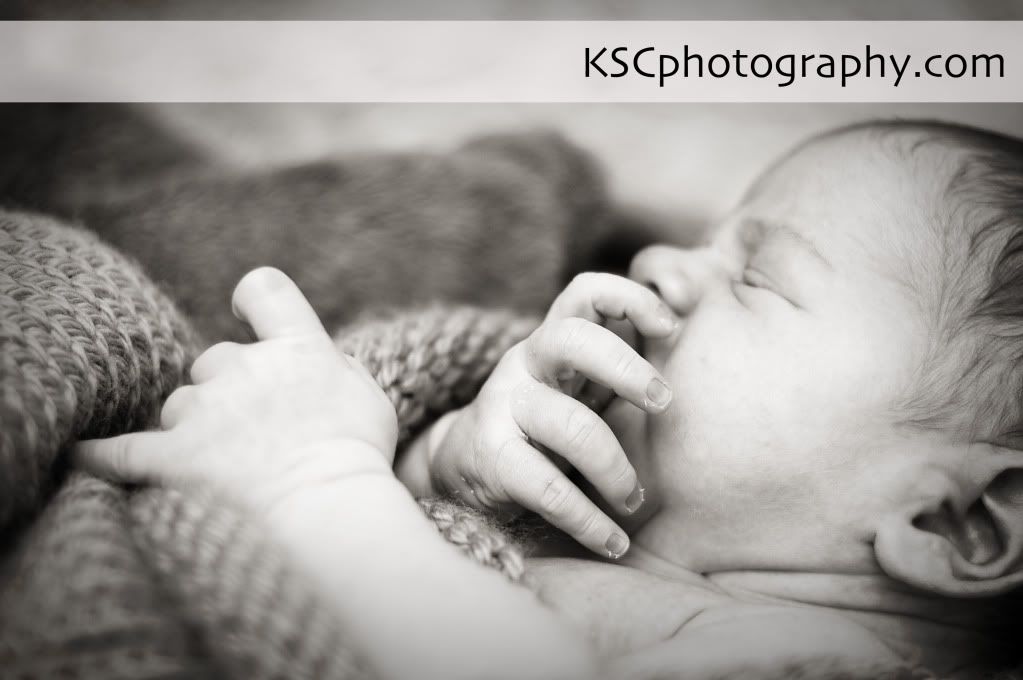 I hope my little baby picked up a few tips while we were visiting. Micah was such a good 12-day-old! And I am so excited that he or she is going to be so close in age to Micah- yay for nearby cousins!