My office is still a mountain of boxes and papers- it's become the place in the house where all the "stuff" with no home goes- but I have a small corner cleared out for my computer to live. My current options are to squeeze through the mess to my computer chair or grab my laptop and head to Panera, but either way I'm back to blogging, and I have lots to share!
A few weeks ago I had another big photo session with
Kate and her hats
. Besides being available in her
Etsy shop
, you can now get Kate's awesome hats at
KD's Treehouse
, a children's store in Columbia, SC! She launched an organic Tot-Toppers collection at the beginning of August and had a huge assortment to photograph before delivering the order to the store.
We had an adorable group of babies and toddlers for our model shoot. There are way too many tots and toppers for one post, but here are a few of my favorite shots. Check her site for more!
I know Kate can barely bring herself to knit these USC hats but I love them. And deep down I know she wishes she was a Gamecock instead of a Tiger.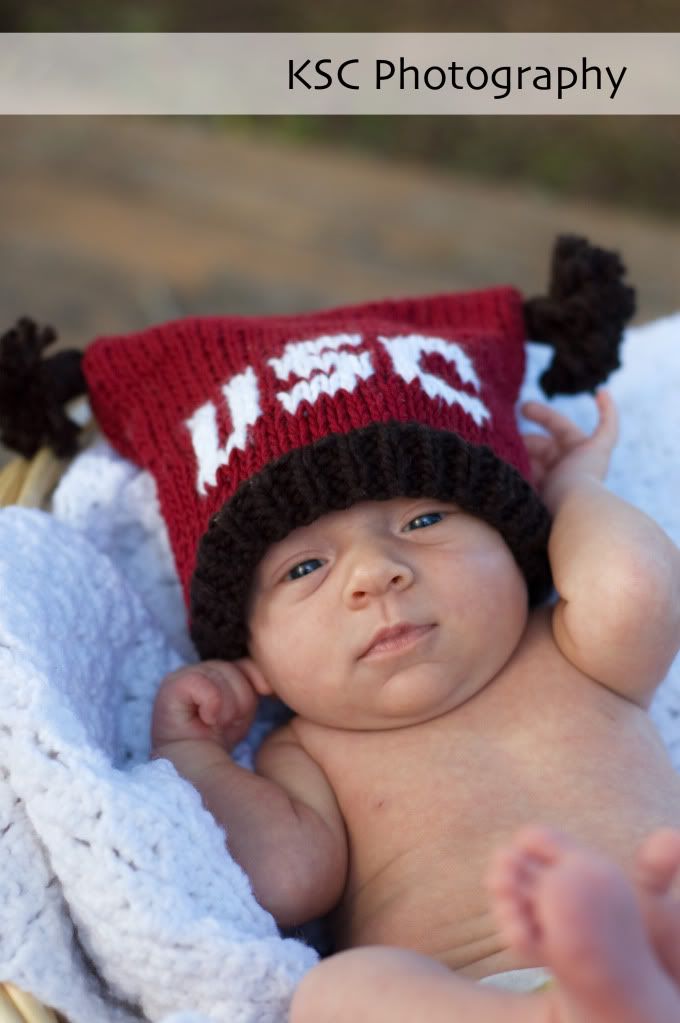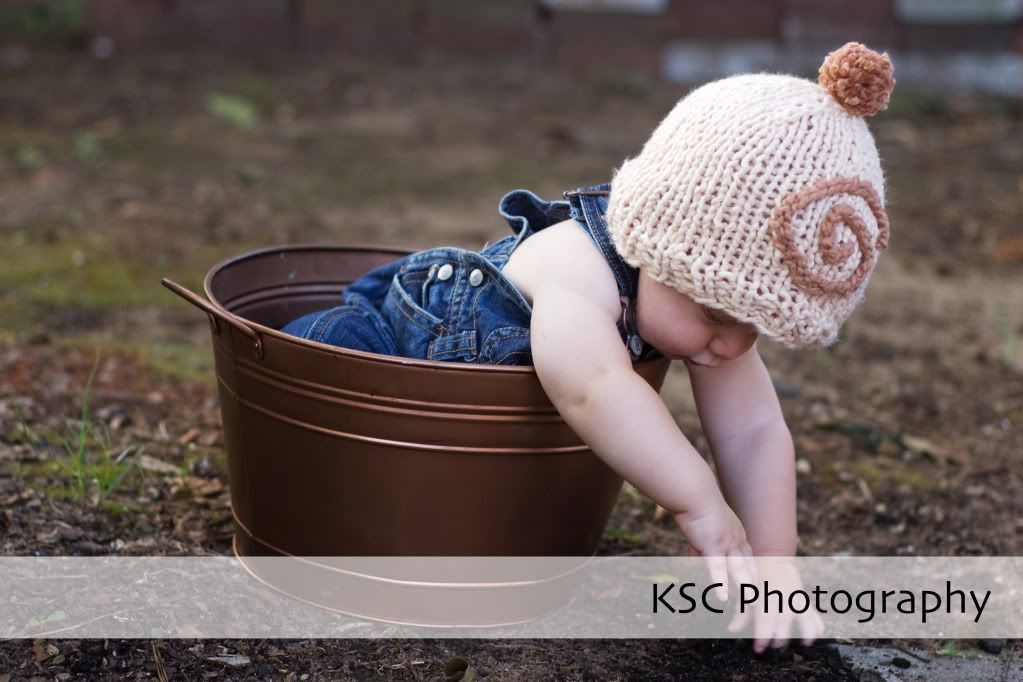 We did a few quick headshots at the end for Kate. Meet the knitter behind the hats:
Thanks again to Kate and and all the models! Parents, if you didn't receive an e-mail with with a link to the model gallery shoot me or Kate an e-mail.