Just popping in with a few announcements!
I added these sweet new mini-books to my product offerings a few months ago and I pretty much love them. They are 3x3 and fold up accordion-style and make a nice quiet little thump when they close thanks to the magnet inside. They fit easily into your pocket or purse or stand up on your desk, and they are AWESOME for newborns or seniors or really anyone whose face you want to be able to see at a moment's notice.
This book was from
Mason's newborn session
: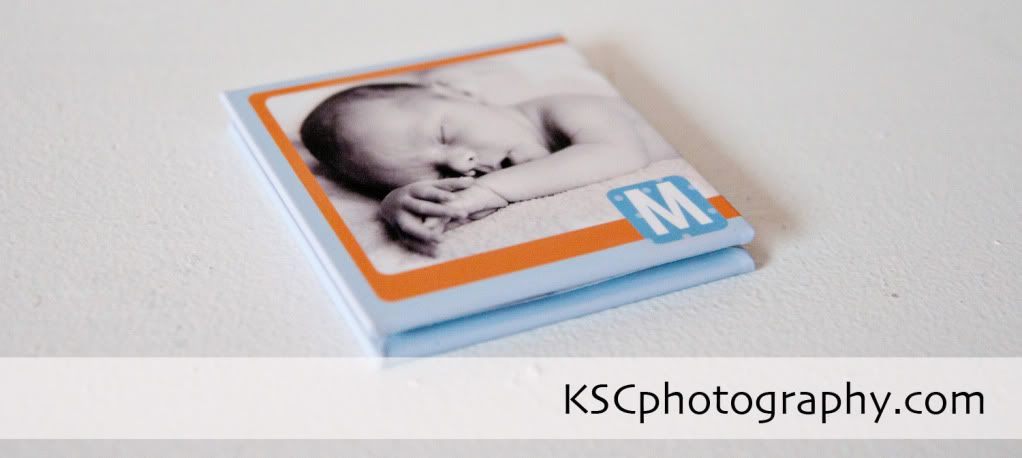 If you want more details, send me an
e-mail
!
Also, as always I am excited to announce my upcoming SC summer session dates. I'll be scheduling sessions in Columbia, SC on June 9, 10, 11, and 13. And if you're looking for a session outside of Columbia I'm happy to come see you- just send me a message with your date and I'll get back to you with availability and travel fee.
Come back soon and I will show you a tiny peek of my most recent newborn session. : )