Happy Monday! Since Mondays are usually no one's favorite day, I am here to rescue you with something a little different on the blog to cheer you up. It's different because, a.) it's a wedding, and you guys know that I shoot very few weddings each year, and b.) how many couples have their wedding pictures in a professional ballpark?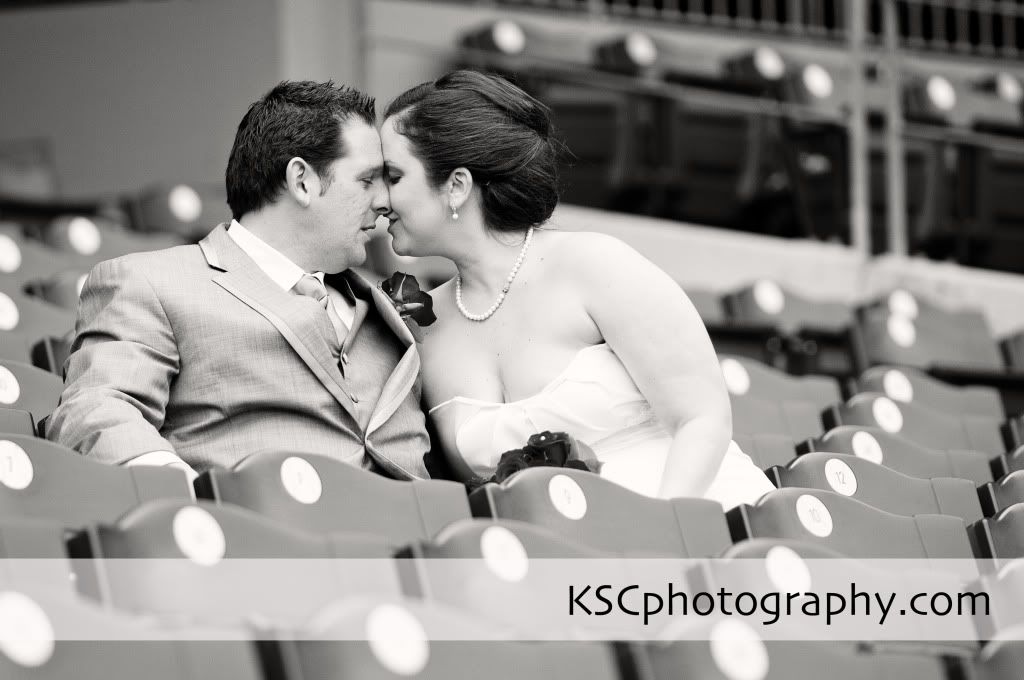 Megan and Geoff live in Philadelphia. And they love Philly. And they love sports. And when I say love Philly and love sports, I mean they LOVE PHILLY AND LOVE SPORTS. So naturally, they REALLY REALLY love Philadelphia sports and wanted to make city and its sports a big part of their day. I've known Megan since elementary school, and when she started telling me about their plans it all just sounded so
Megan,
which is exactly how all weddings should be.
As I was choosing images for this blog post, I realized I was quickly approaching a million and needed to reign it in. Since you've all probably been to weddings before, I decided to forgo a visual play-by-play of every shoe, flower, cake, and family member that appeared in the twelve hours I spent with them, and whittle it down to my absolute favorite images that are uniquely Megan and Geoff. Especially because I know that's specifically why Megan and Geoff hired me- to document their day in my "not-too-weddingy" style.
I met Megan and the girls at
Ovations Salon
for the final touches on hair and make-up before hurrying back to the
Sheraton Society Hill
to finish getting ready. I could have spent half the morning just photographing Megan and her mom, who was clearly very excited for her only daughter's wedding.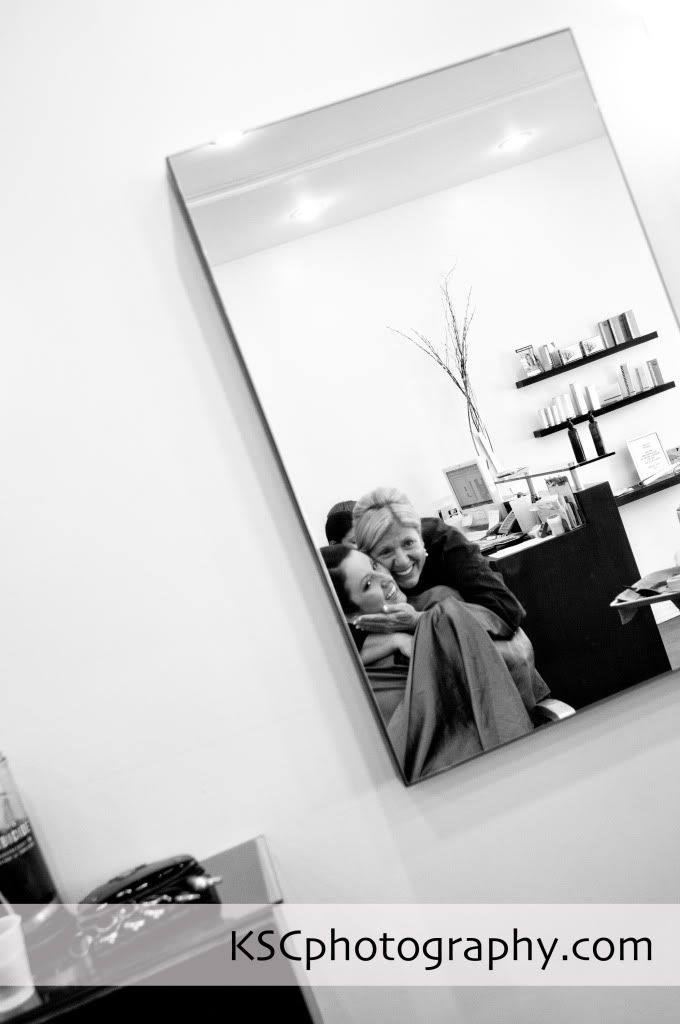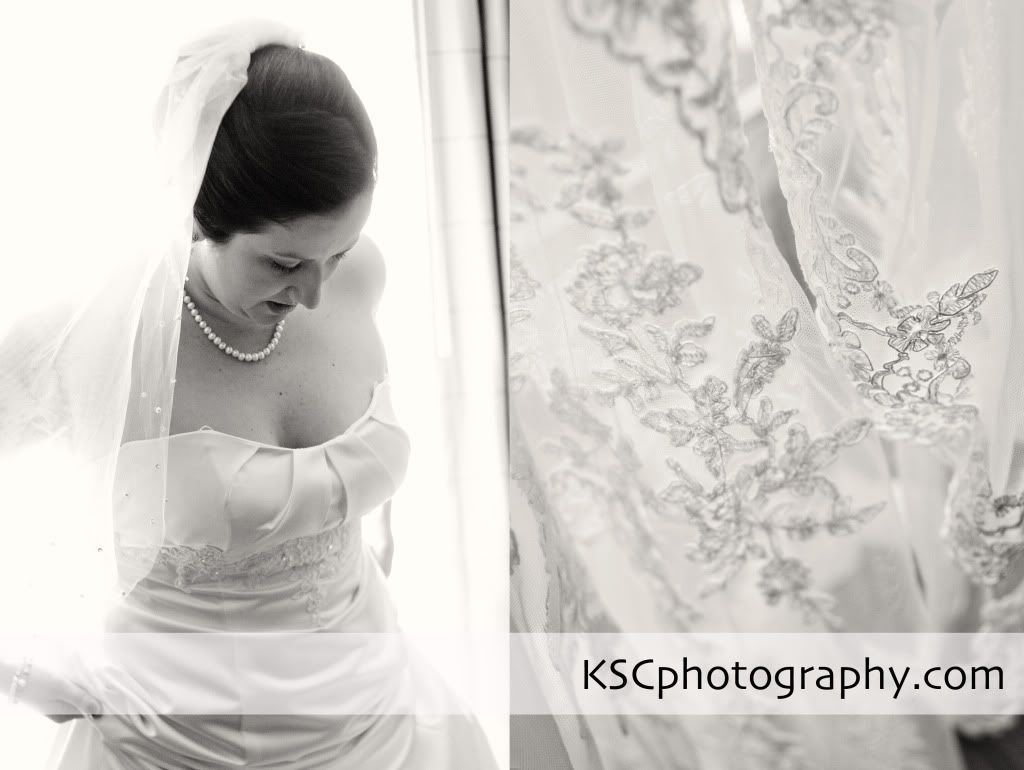 I just love these shot of Megan's mom and dad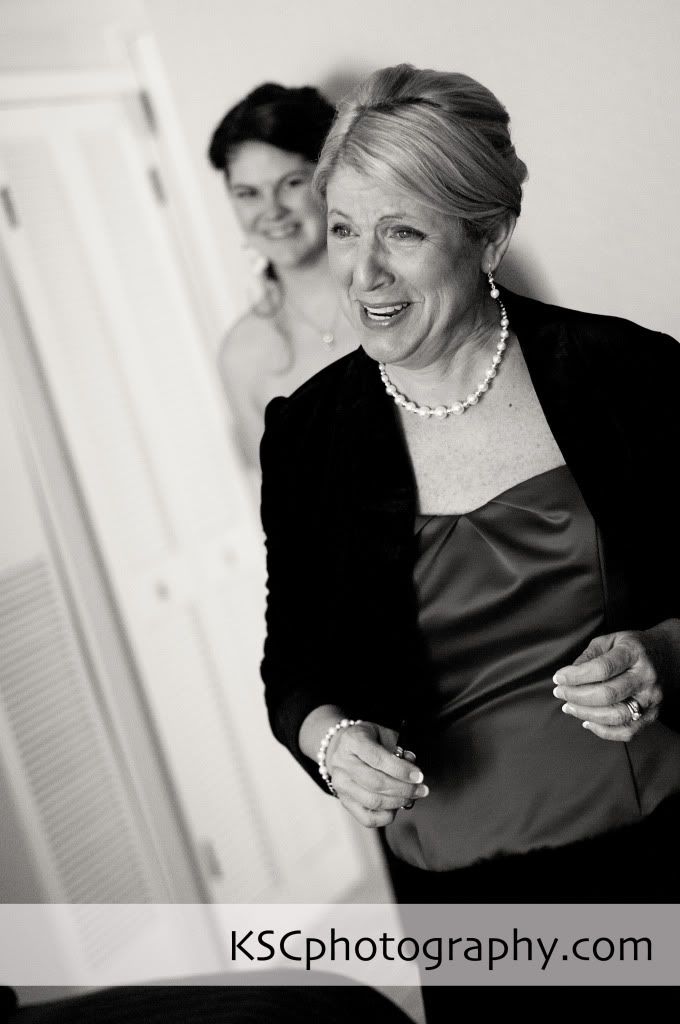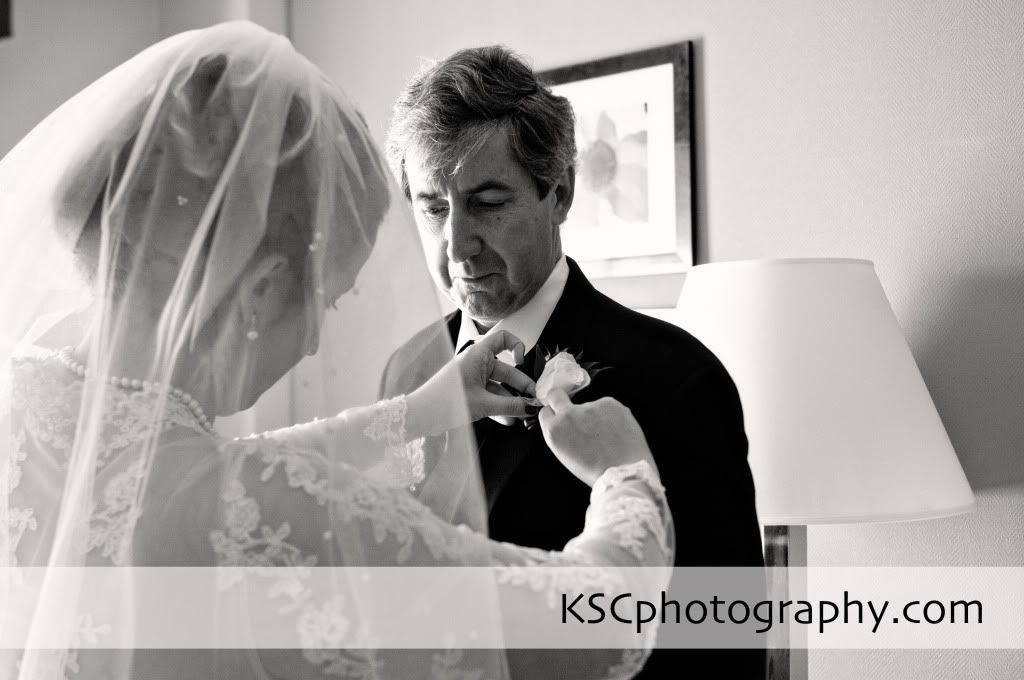 Beautiful, happy bride!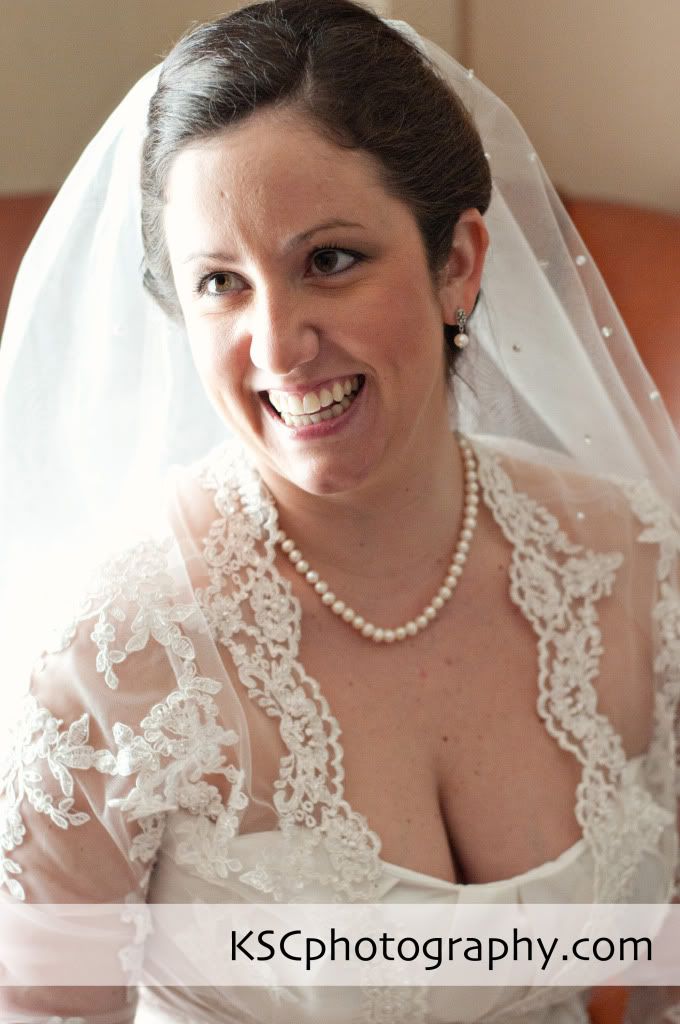 Geoff and the groomsmen all got ready at the hotel as well, so while the guys finished getting dressed I stole Geoff for a few portraits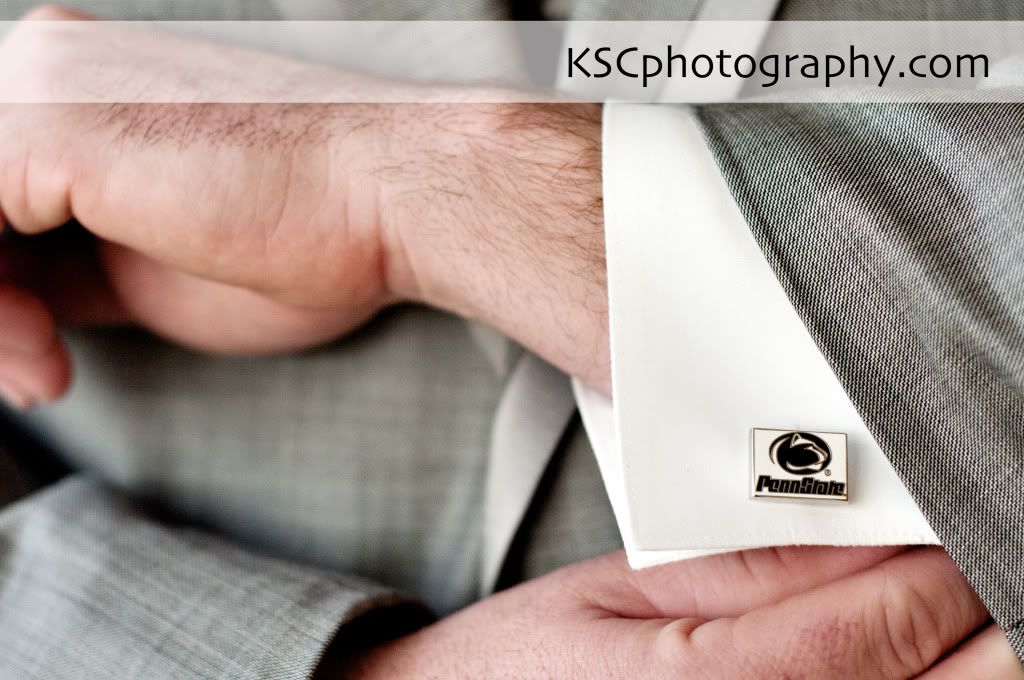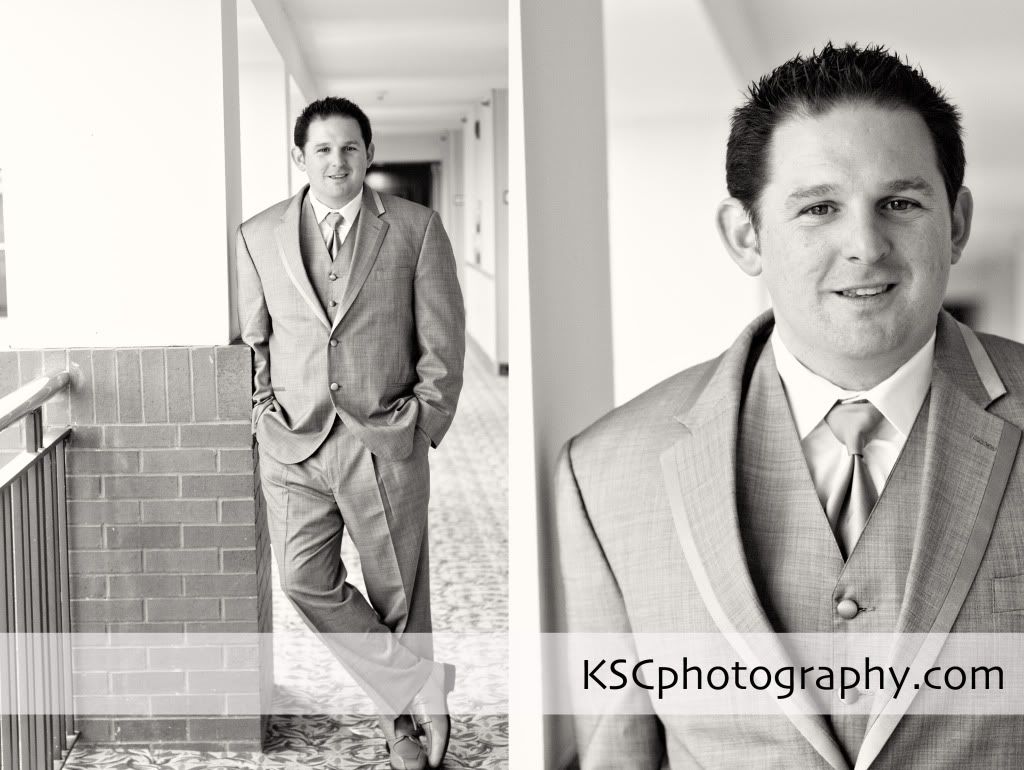 The whole wedding party jumped onto a big bus Megan and Geoff rented for the day (brilliant) and headed from the hotel over to the incredibly gorgeous
St. Bridget Catholic Church
for the wedding ceremony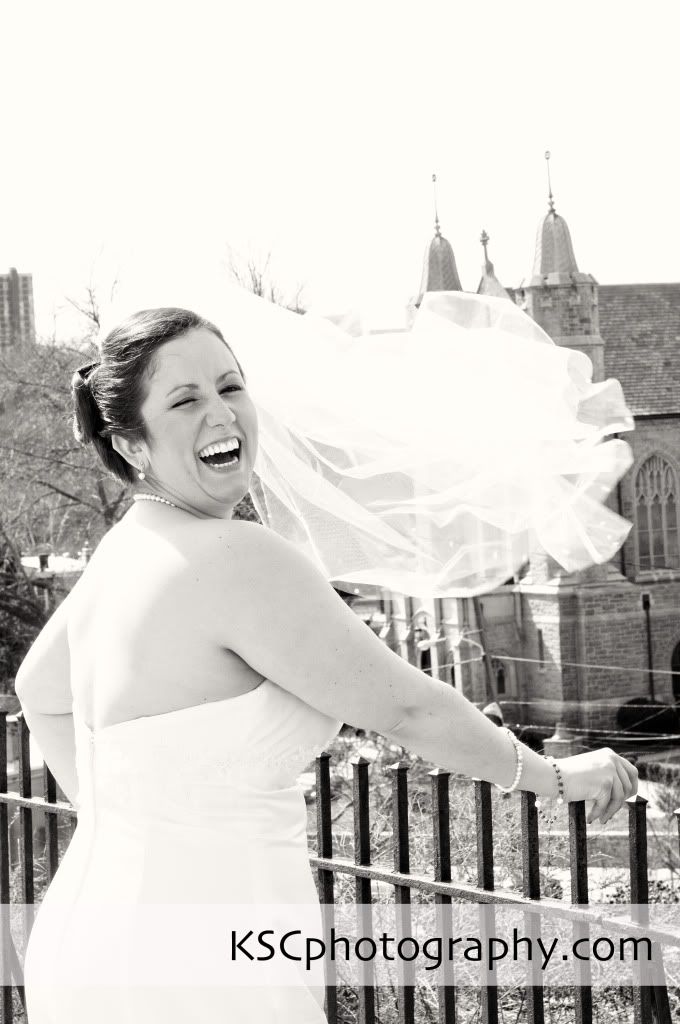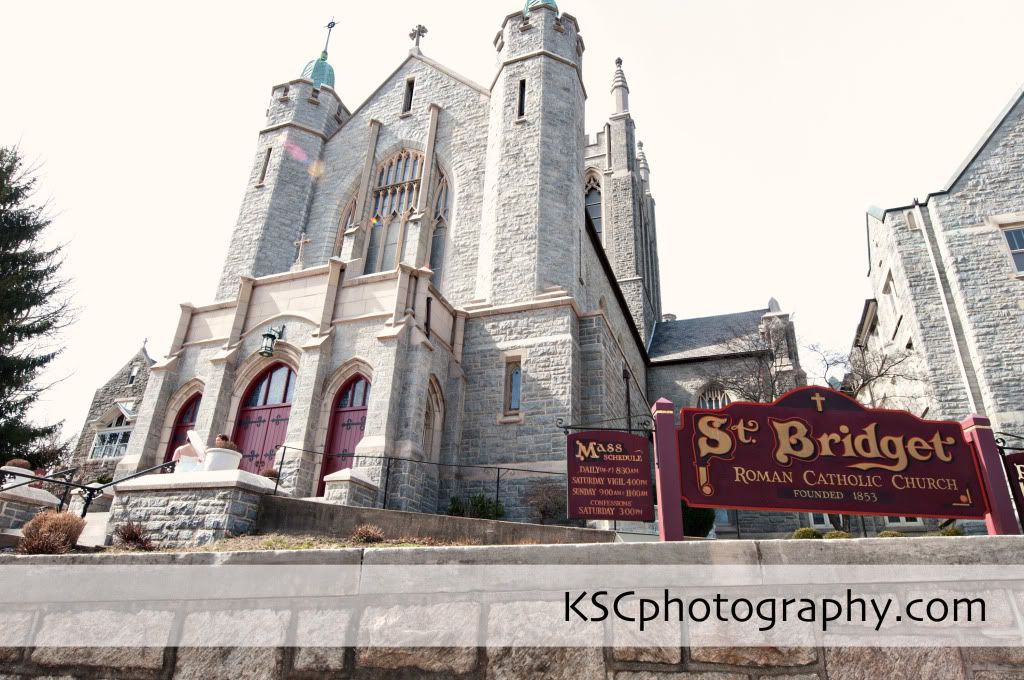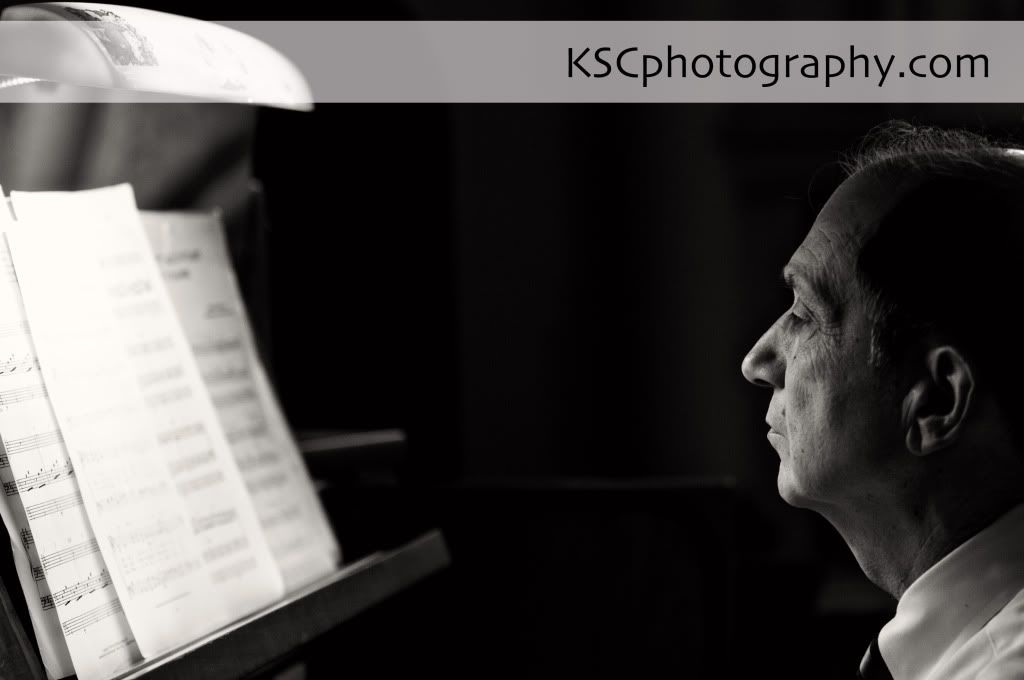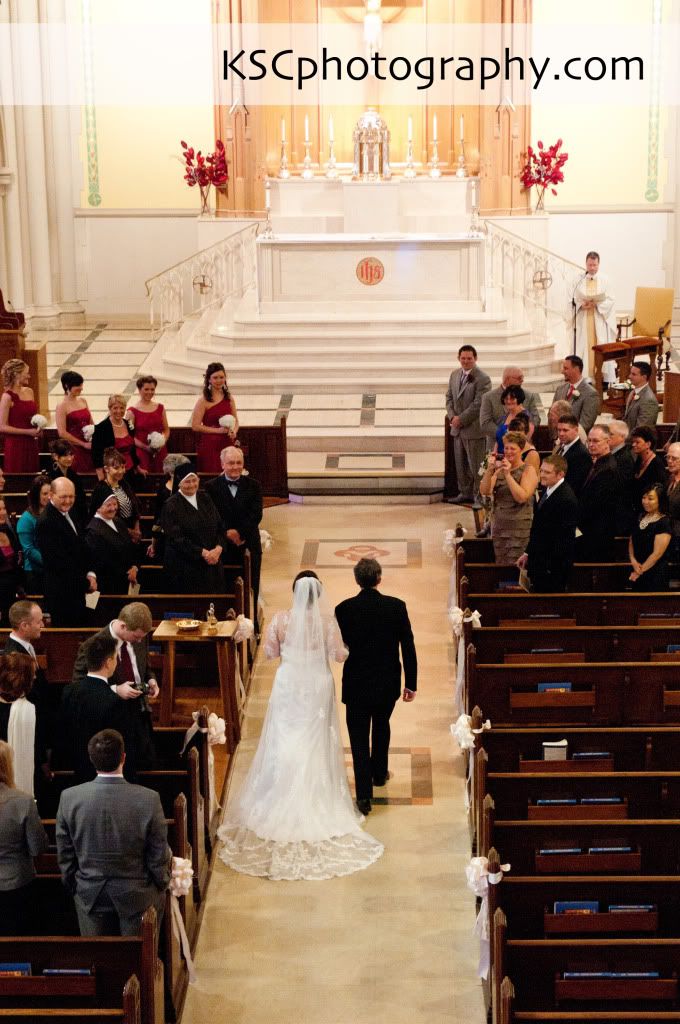 All married!!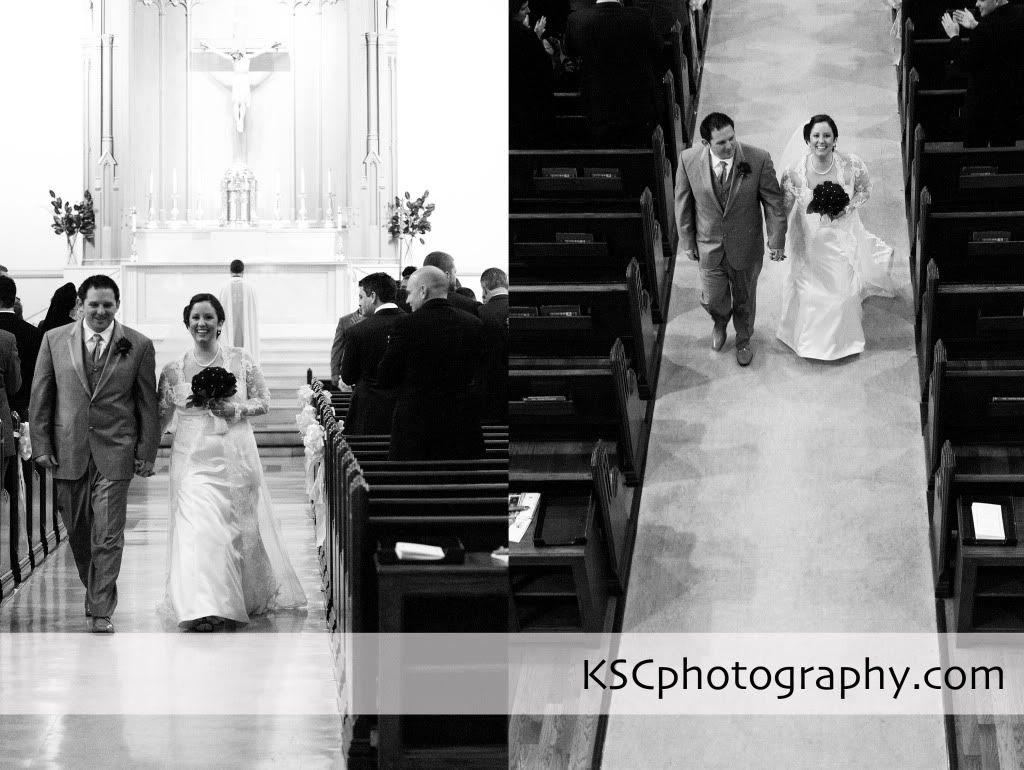 The whole wedding party hopped back onto the bus to head off for pictures. First stop- the middle of the street! Mr. Bus Driver wasn't terribly thrilled to park in the middle of moving traffic on Broad Street, but it was way worth it for these portraits with City Hall in the background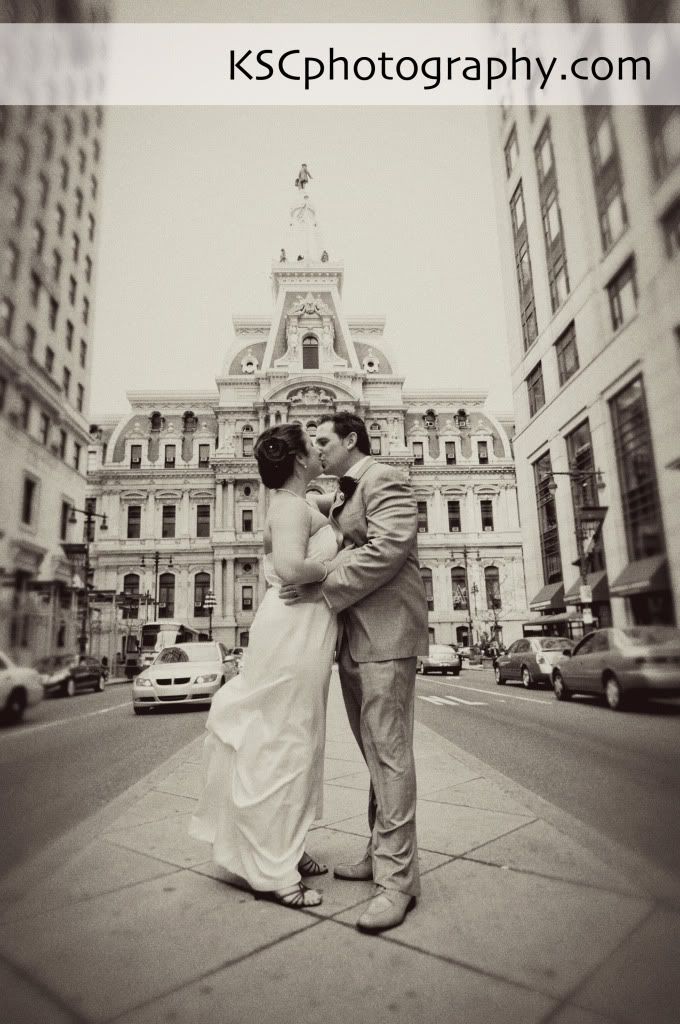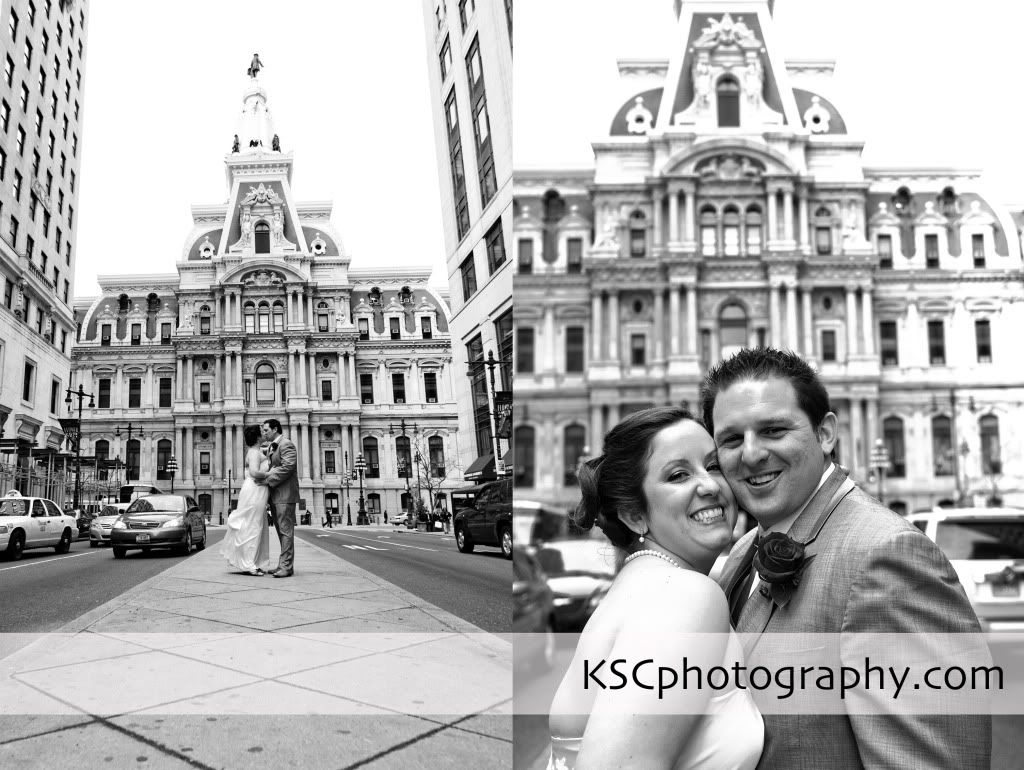 Next stop:
Lincoln Financial Field
, home of the
Philadelphia Eagles
.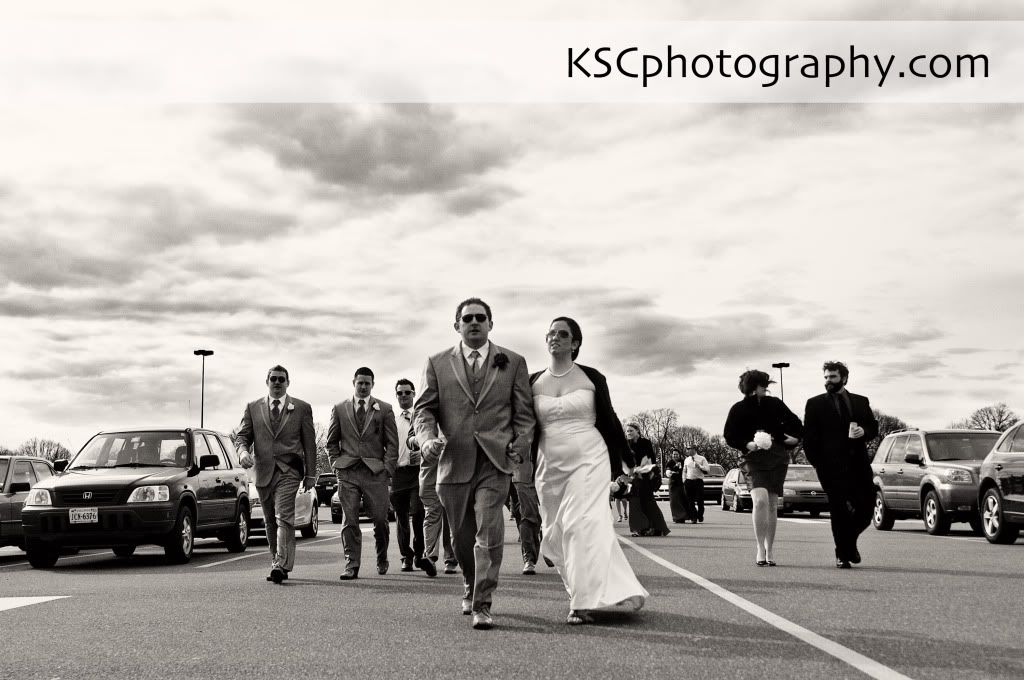 Megan and Geoff's first date was a
Philadelphia Phillies
game, and they are probably bigger Phillies fans than anything else, so the highlight of the afternoon was admittance to
Citizens Bank Park
. Megan was so organized that we actually got there early, so the wedding party stopped for drinks and the photographers stopped for chicken fingers at
McFadden's
right outside the ballpark. What kind of wedding day ever actually has EXTRA TIME? Awesome.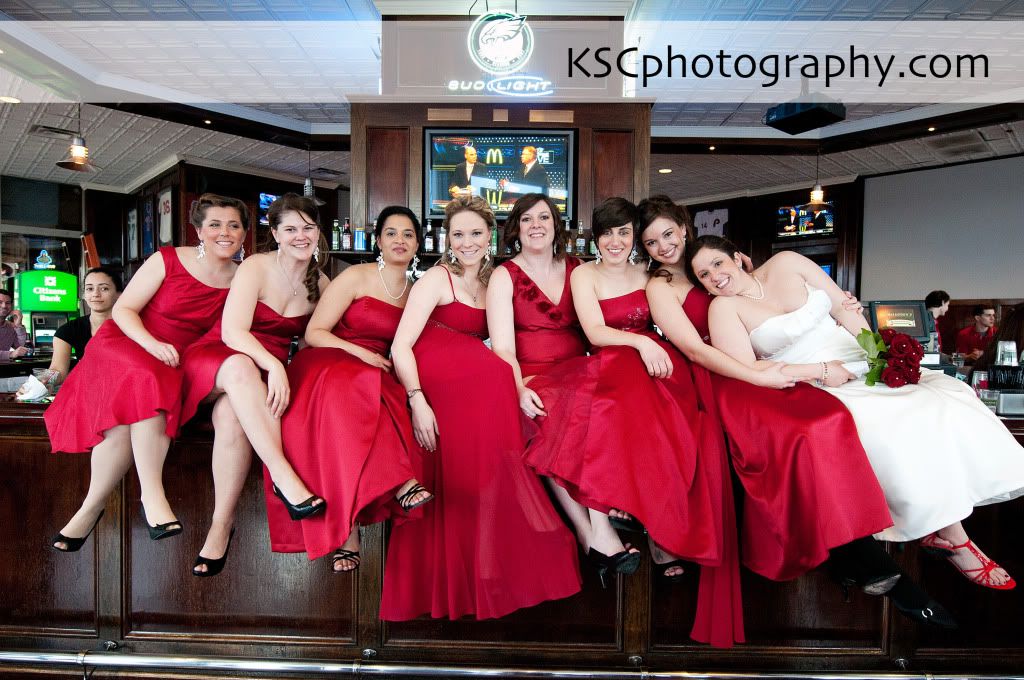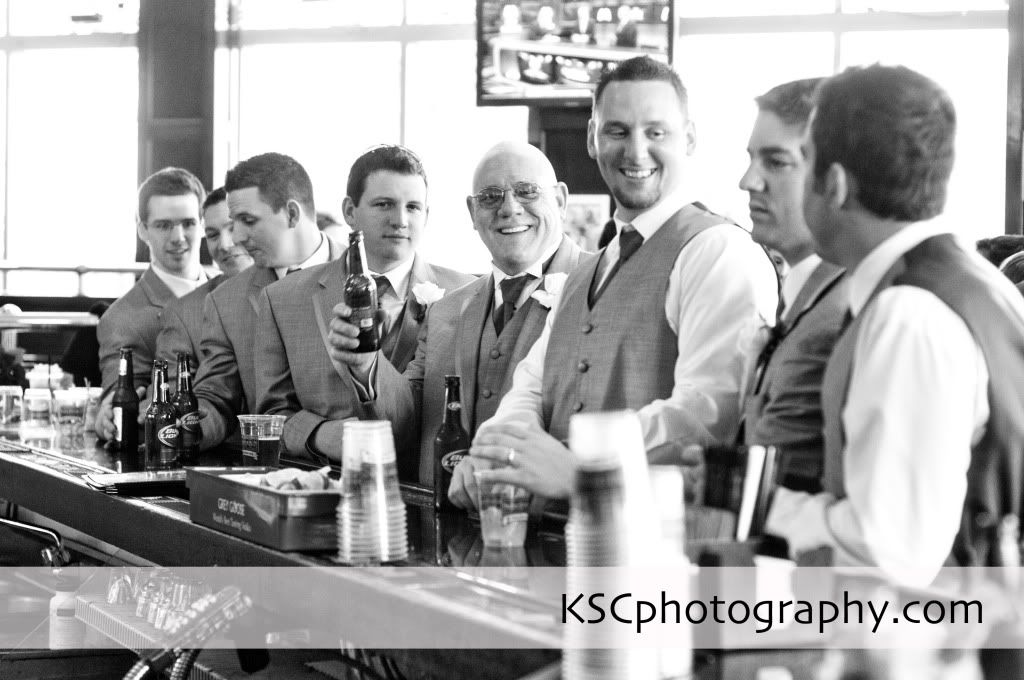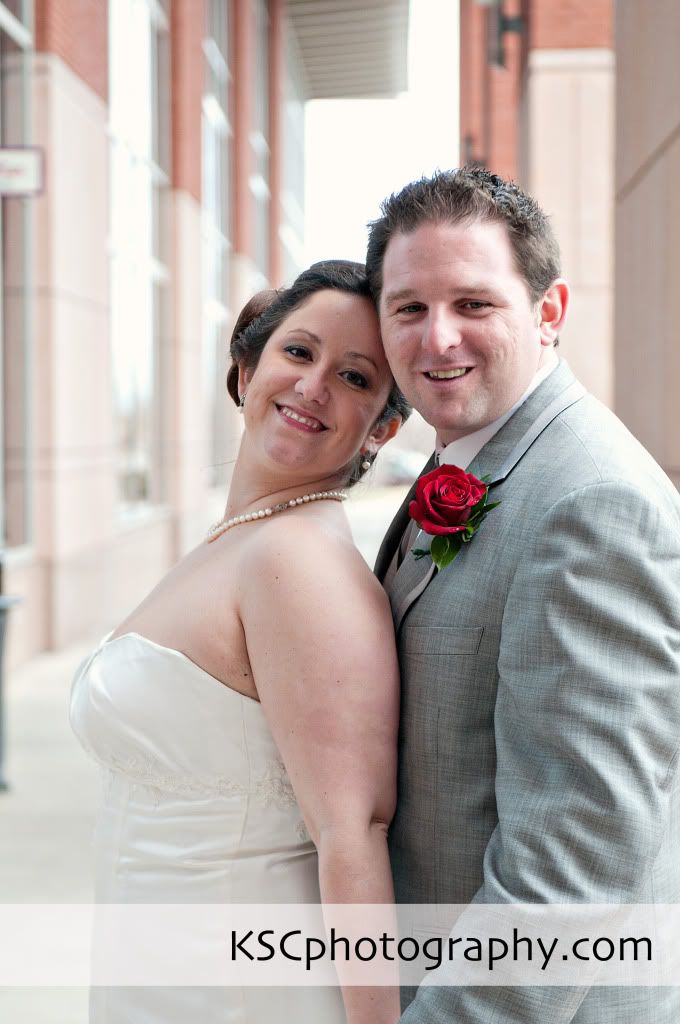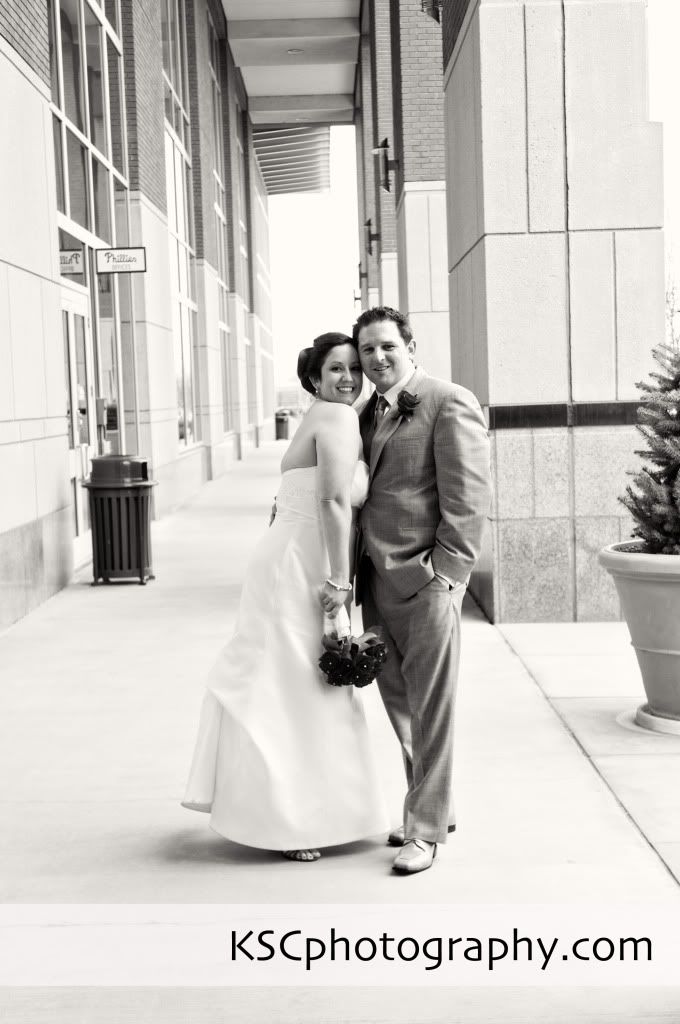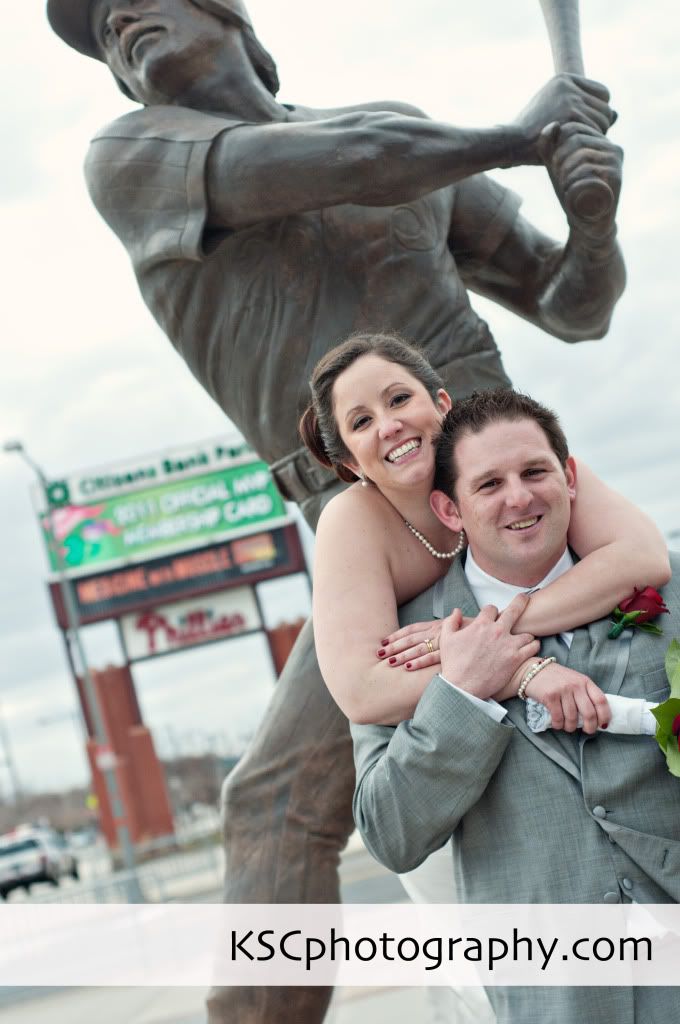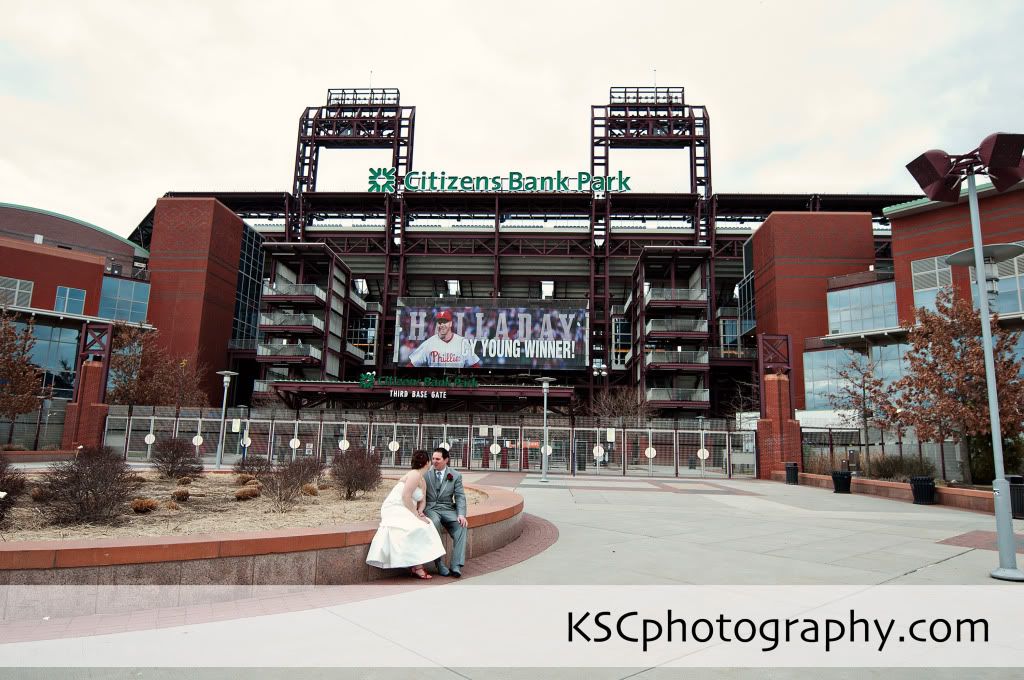 I'm not a baseball girl myself, but working here was pretty awesome.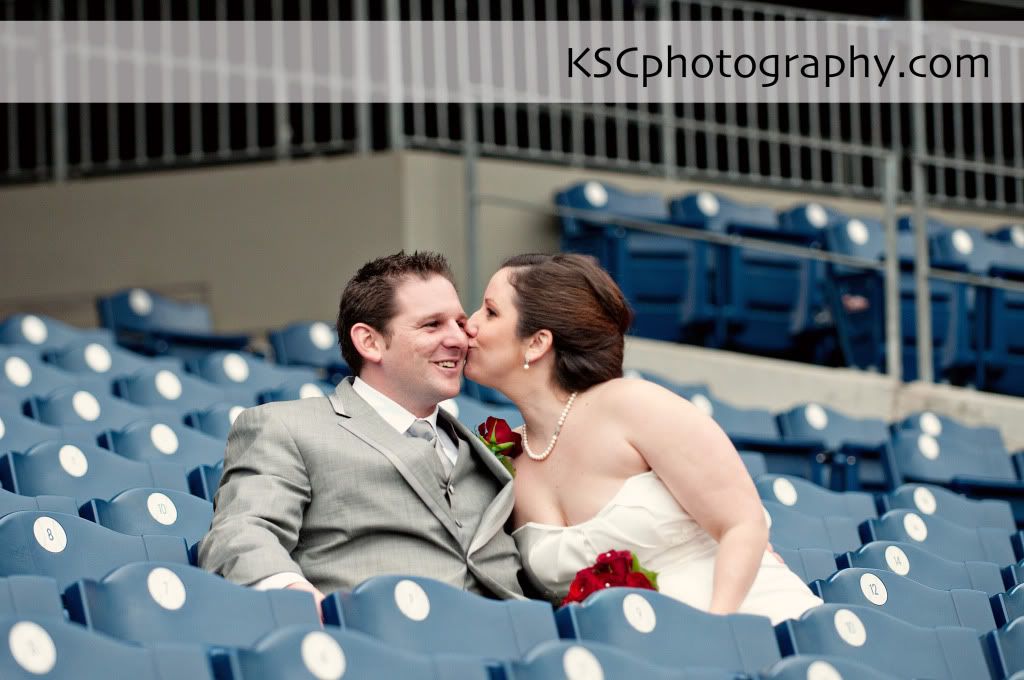 No big deal, just the bride and groom kissing on the pitcher's mound. Which is actually a huge deal, because you'd probably have a better chance of getting invited to a sleepover at the White House than to set foot on that grass. My toes may have touched a few precious blades as I shot from the dirt... please don't tell.
And that's just the wedding party hanging out in the locker room.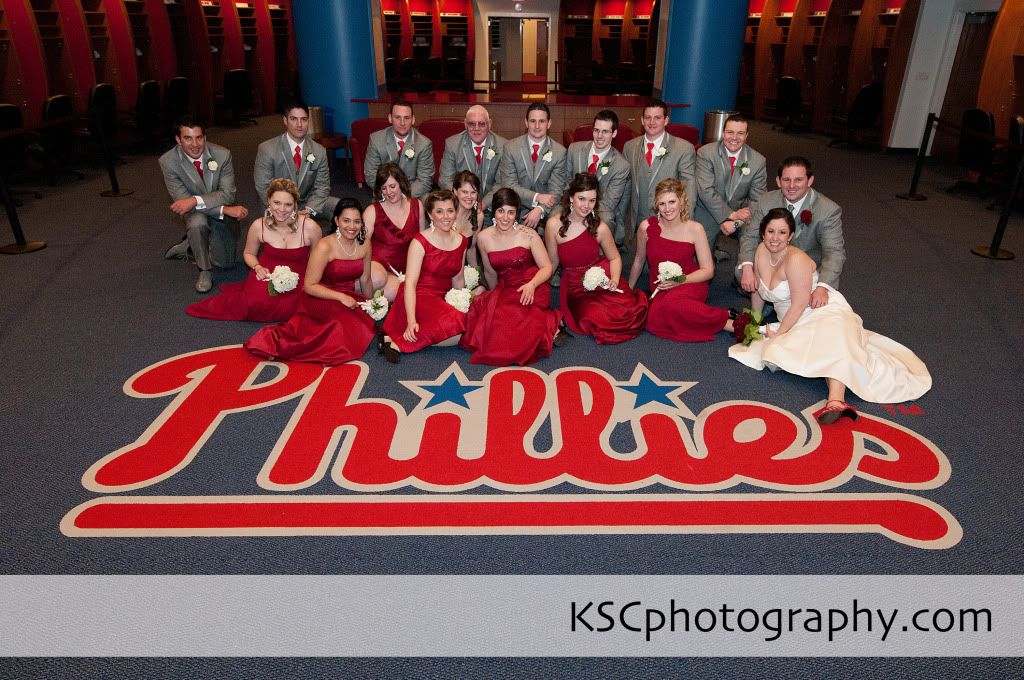 Next up: cocktail hour and the reception at
Finnegan's Wake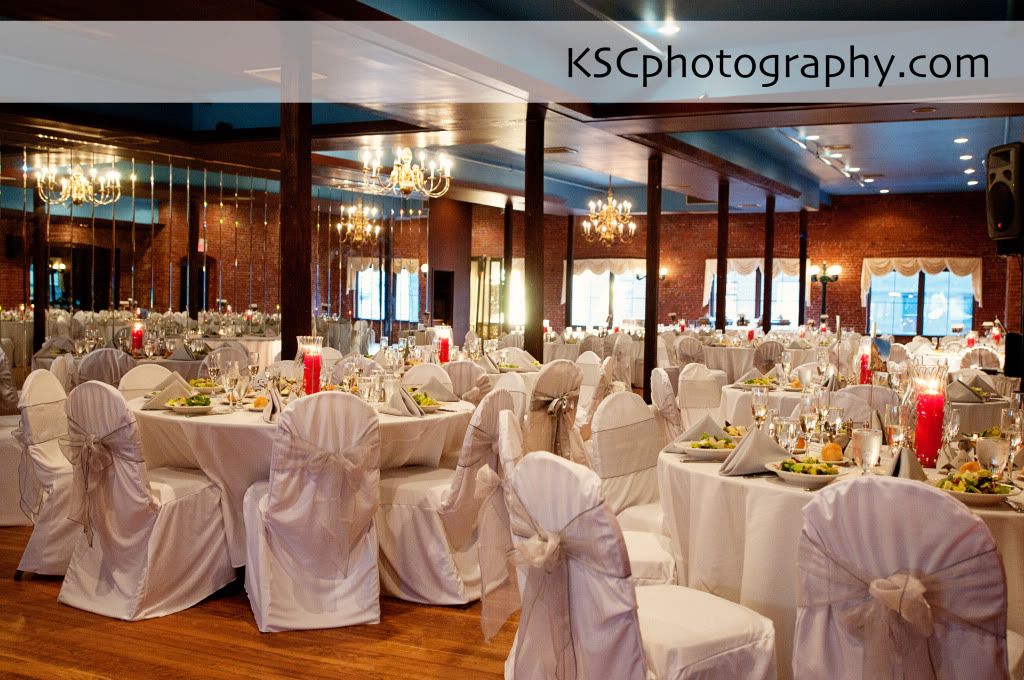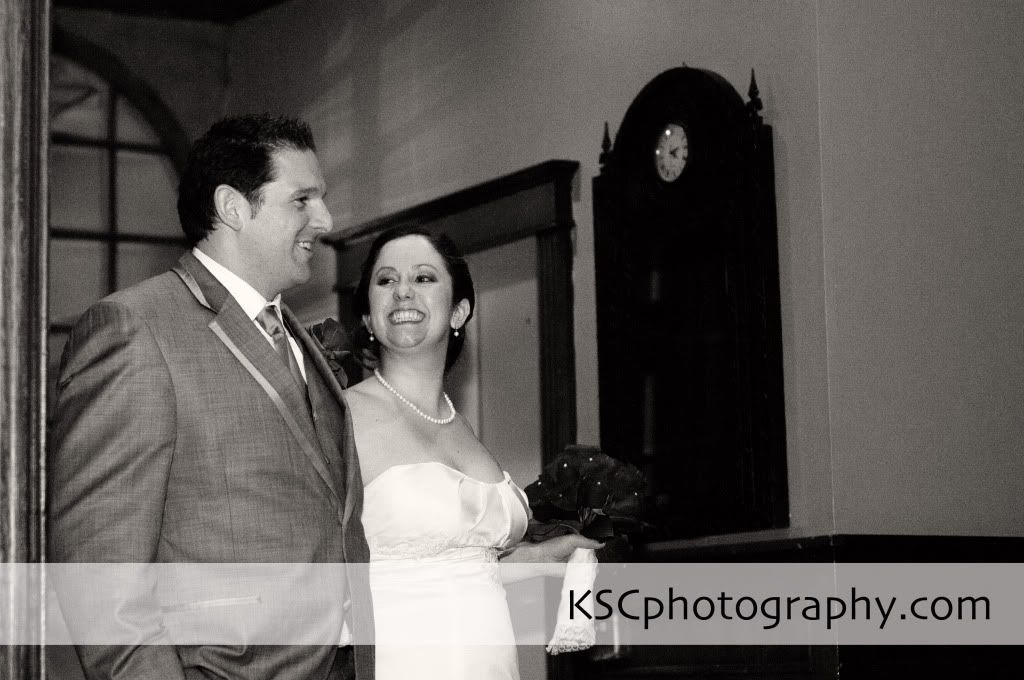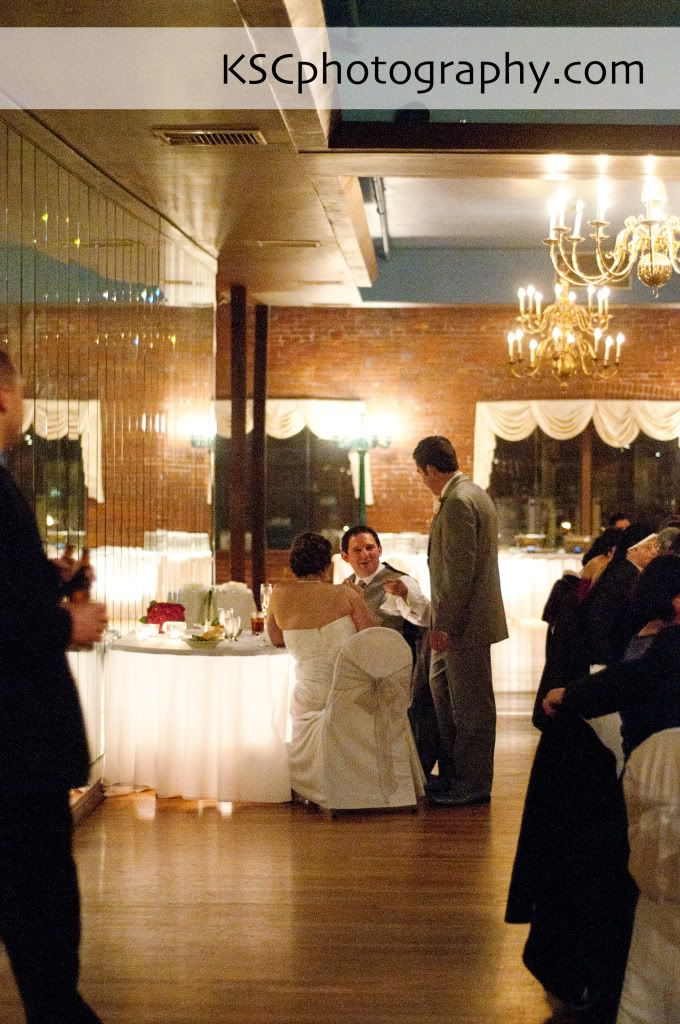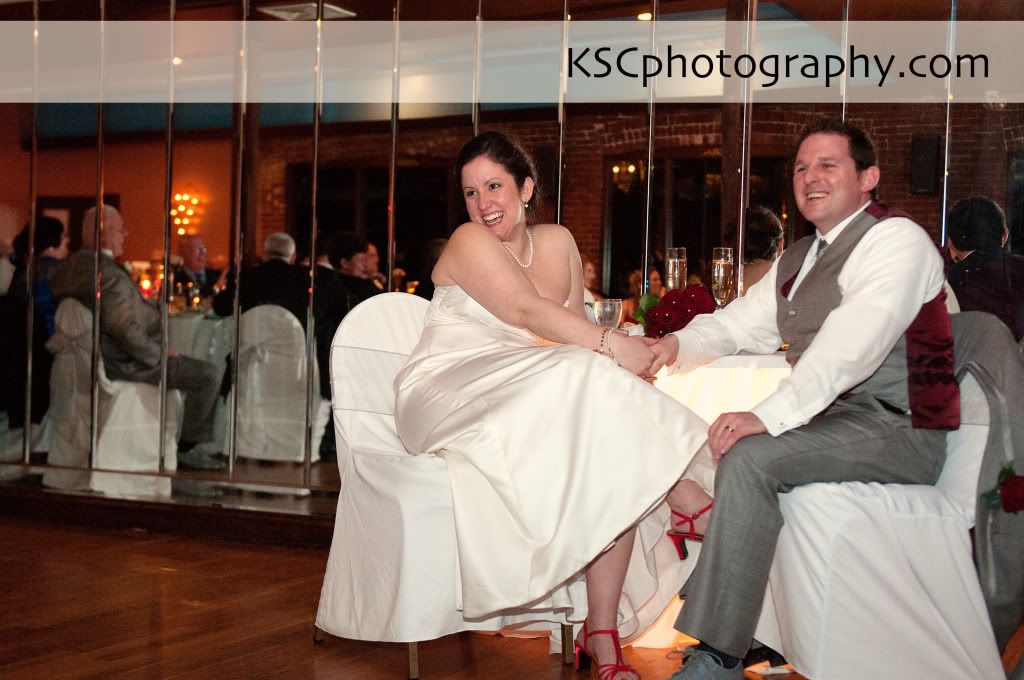 These cupcakes were created at
Brown Betty Dessert Boutique
. When I first saw the display I was a little nervous that I wouldn't get one. After all, I'm not a
real
guest. I was so relieved when they refilled the tiers. I ate one (...maybe two...) at the end of the night and almost died. AMAZING. And then I almost died a second time reliving each bite while editing pictures. And then I immediately looked them up online and was so sad to see they don't deliver. Perhaps a roadtrip is in order.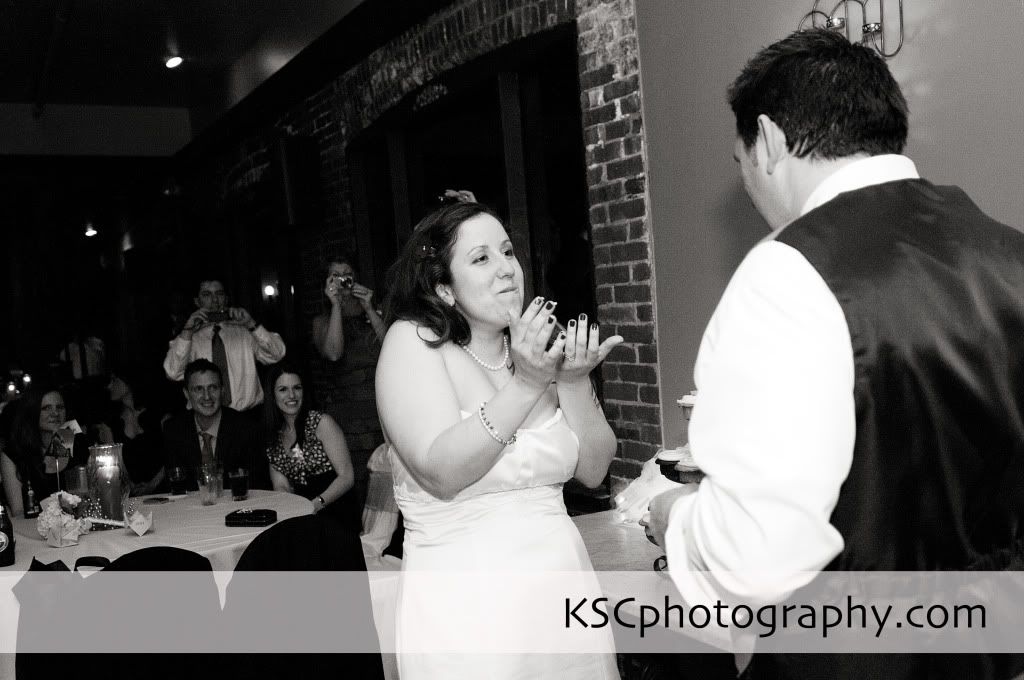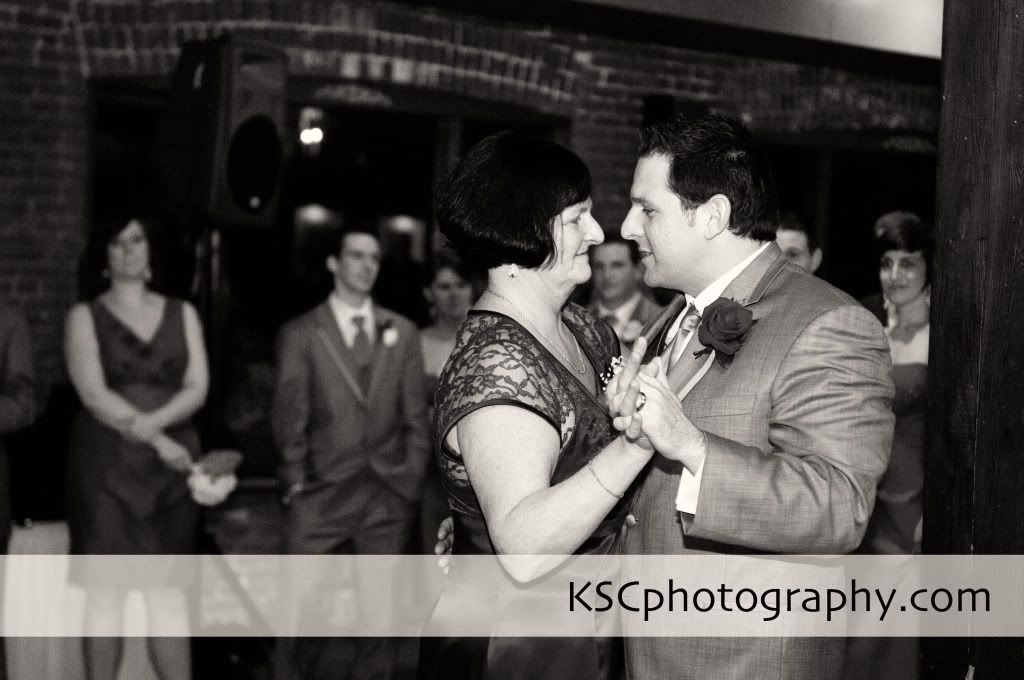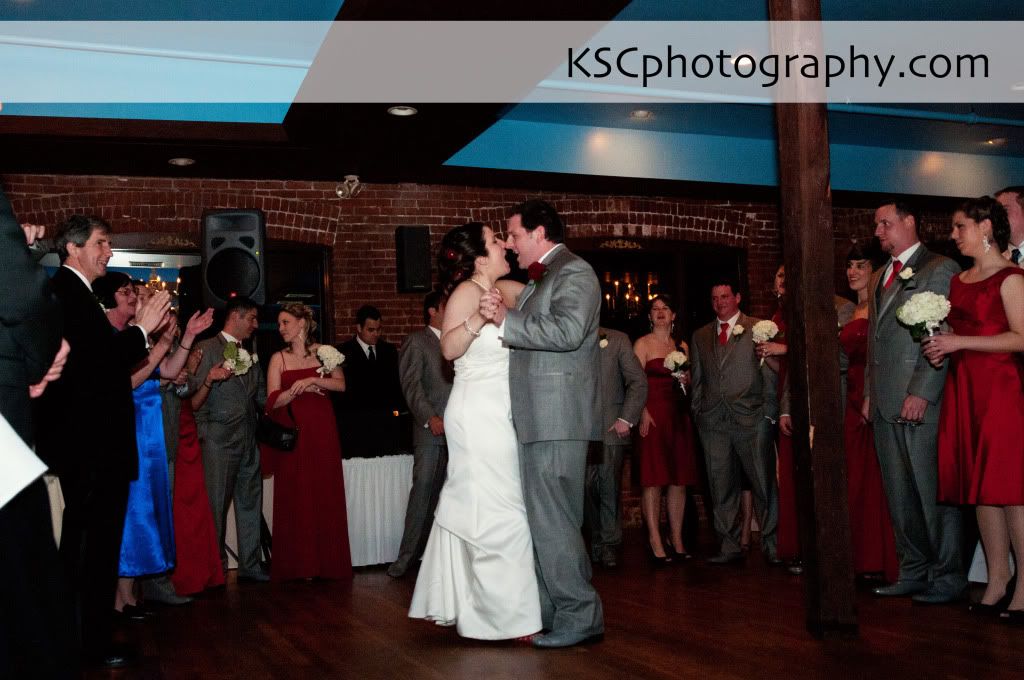 Hey looky there, I still posted nearly a million images and still feel like I left too many out. Clearly my whittling skills are sub-par. I have no problem making selections from portrait sessions to post on the blog, but choosing wedding pictures is hard work! There are just too many to share- I guess it will take me a while to find my own wedding blogging style. Well anyway, I know two people who won't mind the long post- happy one monthiversary (tomorrow) Megan and Geoff!! Thank you for trusting me be a part of your awesome day.
And I can't end this post without giving a huge shout out to my partner in crime- Dylan was my second shooter/gear carrier/Coke getter/notes organizer/cheerleader/post-wedding-I-am-too-tired-to-move-pizza-finder and I love him for it.