Guess what? If you missed the
spring sale
... you are in luck!
Because I am feeling guilty for not having any Guinness in the house or wearing any green today, I'm bringing the Spring Sale BACK through Saturday at midnight. Wahoooo!!
All March, April, and May sessions booked by 11:59 p.m. on March 19 will receive $50 off a $200 print/product order! Whether you're ordering canvases, a disc of digital images, prints, albums, or mini-books, you get MORE for LESS, and that's always a good thing.
And for those of you that were hoping for later sessions, I've stretched it through May. If you've already booked a session for May, surprise, you get the discount, too! Other than that, same details apply:
Session must be booked by March 19, 2011 and take place by May 31, 2011. Discount does not apply to previous sessions. $50 off applies to a minimum $200 print and product order before taxes or shipping charges. $50 credit will be applied to total before any other discounts or promotions. Only valid on print and product orders from this session. No cash value.
E-mail
or call me to get set up!
I can't give out pots of gold and I don't know any leprechauns personally, so this is the least I can do to celebrate St. Patty's... I didn't even make any green cookies. And I may be married to an Irishman but there will be no corned-beef or cabbage in this house today. (Or ever.) So Happy St. Patrick's Day!
And since I am really busy editing the wedding I shot and haven't pulled out any images to share with you yet, here is an Instagram of my kid. Standard blog-filler. Will this still be acceptable when he is 15? Is this actually acceptable now? Probably not... : )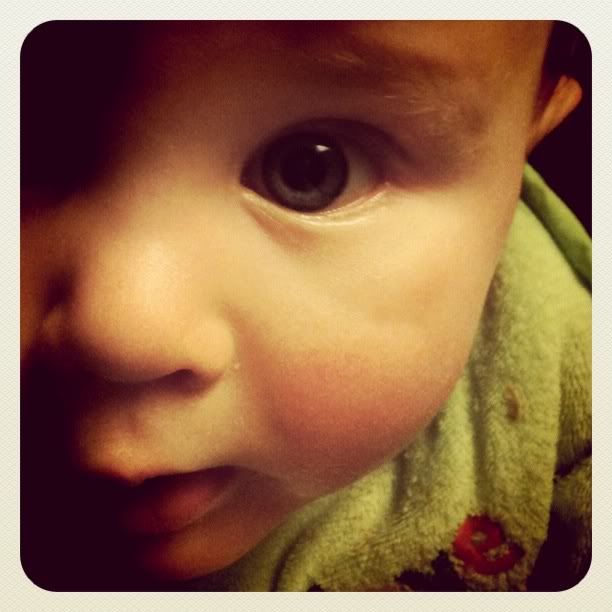 Wedding preview coming soon!