A cat named Cranberry, to be precise. He was featured in the local neighborhood paper last week- middle-aged, slightly overweight and looking for a home. Baltimore has a
goal to adopt out 500 cats and kittens
during the month of May, so all the local shelters are waiving adoption fees. When I saw Cranberry and his chubby self and knew we could have him for free, I was in love.
Over the weekend we excitedly made plans to welcome Cran-Cran into our home, but after a few hours we started thinking realistically. As much fun as it would be to send our dog into insanity with a new baby AND a new cat in the house, maybe this wasn't good timing. And as we rearranged all the furniture and cluttered up the house with baby items, maybe we didn't have a great spot to keep a litter box and a cat dish that the dog wouldn't help himself to. Our Cranberry dreams went out the window as we made an official decision Sunday night that this was not the time to get a cat.
And then a couple minutes later we officially changed our minds and decided life wasn't complete without our beloved Cran-Cran. (I can't promise that it had nothing to do with the mouse we found frolicking on the kitchen counter.)
I almost cried when I discovered that our chubby friend had already been adopted, but my heart melted when the lady at the
shelter
plopped this shaking little kitty into my lap: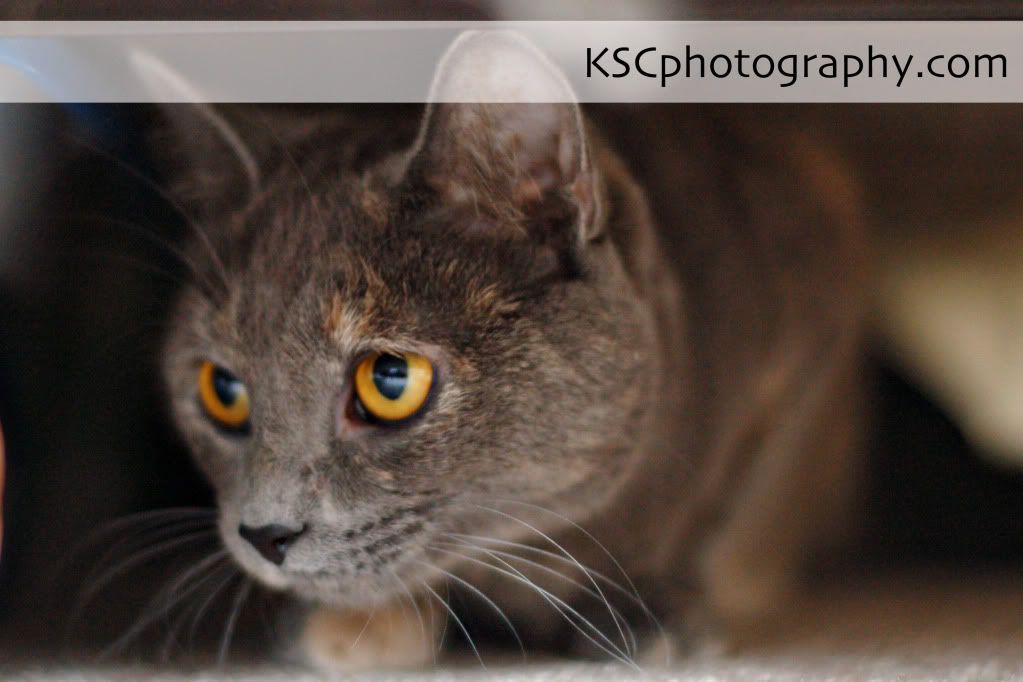 She-Who-Has-Not-Yet-Been-Named has spent the majority of her first two days hiding in our bath towels, shredding toilet paper, and purring like a miniature motor boat. I love her. One day she will come out and I will take a proper photograph of her, but until then I will continue to roll my pregnant self around on to floor and try to snap pictures of her under the guest bed while the dog shoves his frantically sniffing snout over my shoulder.