Today is kind of a big deal. It's August 12.
One year ago today, we moved from South Carolina to Maryland.
One month ago today, we met our baby boy.
Crazy how time works. When I meet people here, I still introduce myself saying "we just moved here a few months ago" because that's how I feel. A whole year? Is that possible? At the same time, when I look at Brody, I feel like we've had him forever. Only a month? Is THAT possible?
So here we are then: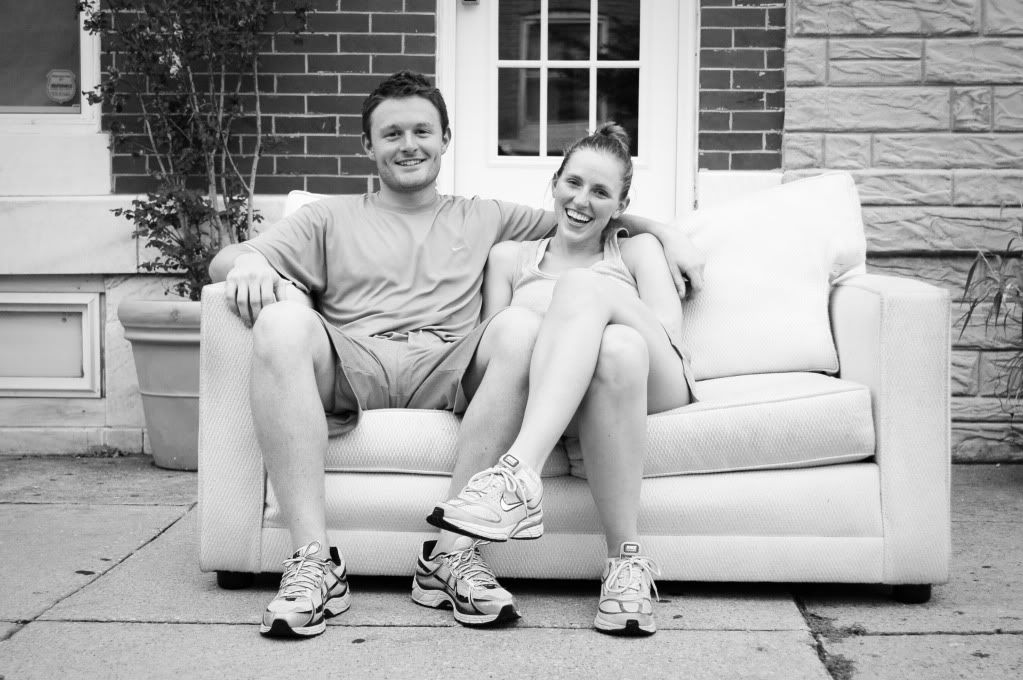 (thanks Katherine for this move-in day picture)
And here we are now:
(thanks to my father-in-law Bill for this shot he got last week)
I wonder what life will look like this day next year?
(On a side note, Brody has spent the day celebrating by repeatedly ruining his clothes. And mine. Not your best, Brody. Not your best.)